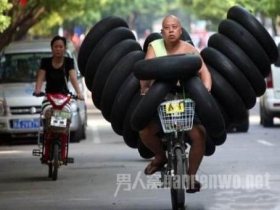 Random good picture Not show
1) Dollar-cost averaging guards against these damaging animal spirits.
2) Some critics regard dollar-cost averaging, or automatically investing a fixed amount every month, as foolish.
3) Still, dollar-cost averaging does make sense, especially in volatile markets, which seem increasingly like the norm.
4) That's actually a good thing: investing monthly (called dollar-cost averaging) helps you even out the natural ebb and flow of investments that happens throughout the year.
5) This criticism, which basically says dollar-cost averaging is market timing in fancy dress, has some merit.
6) If you are patient and use dollar-cost averaging to smooth your way in, you will generally make good money over time.
7) You may learn about tax-deferred annuities, other retirement plans, dollar-cost averaging and so on.
8) But you sure could have used tools as time-honored as dollar-cost averaging, which would have led you to buy more shares when they were cheap and fewer when they were expensive.
More similar words:
averaging,
average cost,
leveraging,
dollar,
sand dollar,
moving average,
intercostal,
solar collector,
raging,
dollar diplomacy,
foraging,
average,
encouraging,
pillaging,
discouraging,
disparaging,
on average,
average out,
encouragingly,
staging,
disparagingly,
on the average,
on an average,
average speed,
staging area,
feel like a million dollars,
operating cost,
operating costs,
stave,
narcosis.