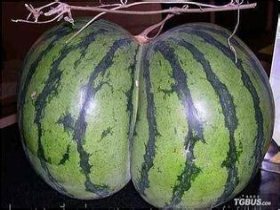 Random good picture Not show
1. His distaste for publicity of any sort is well known.
2. She regarded the child with evident distaste.
3. She looked at the advertisement with distaste before walking quickly on.
4. She looked at his shabby clothes with distaste.
5. He couldn't hide his distaste at having to sleep in such a filthy room.
6. Jim looked with distaste at the cockroach in his soup.
7. He professed a distaste for everything related to money.
8. Her distaste for books was equalled only by her dislike of people.
9. "No, " he replied,(http://Sentencedict.com) with patent distaste.
10. Joe had a profound distaste for violence.
11. She regarded the mess with distaste.
12. He couldn't conceal the deep distaste that he felt for many of their customs.
13. She crinkled her nose in distaste.
14. She grimaced in / with distaste at the thought of it.
15. He looked around the filthy room in distaste.
16. She wrinkled up her nose in distaste.
17. She wrinkled her nose in mock distaste.
18. Stephen pursed his lips with distaste .
19. He was also showing a distaste for outdoor pursuits that ran against the grain of their family life.
20. She looked at them with distaste in their sensible shoes and thick bandage.
21. He wrinkled his nose in distaste at the acrid smell of the place.
22. I rolled my eyes upward to indicate distaste at this telephonic excess.
23. Hank made a vulgar sound of distaste, shoved his hands in his pockets and continued on his way.
24. She was shuddering in distaste when Travis came in carrying an armful of kindling, which he tossed down by the fire.
25. She looked at the vendor who cheated her the other day with distaste.
26. She was a woman without vision or curiosity; her distaste for books was equalled only by her dislike of people.
27. Glad that he had the shadows to conceal his distaste, Oscar shook it, and bid the boor goodnight.
28. He held out his arms to Ion, who stepped back in cold distaste.
29. I stood behind him, trying to conceal my fear and distaste.
30. Do you understand what I am trying to tell you, that I was filled with distaste for everything?
More similar words:
metastasis,
taste,
taste of,
tasteless,
cast aside,
disaster,
distend,
distant,
distance,
distention,
equidistant,
in the distance,
plaster cast,
tasty,
just as,
fantastic,
apostasy,
catastrophe,
homeostasis,
catastrophically,
waste,
haste,
baste,
chaste,
hasten,
paste,
caste,
pasta,
fasten,
master.