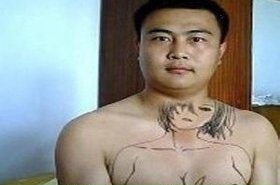 Random good picture Not show
1. That depends, Sir,' said
Disraeli
, 'whether I embrace your policies or your mistress.'.
Benjamin Disraeli

2. At the mention of the name Disraeli, Mark had been transported into a world of his own.
3. Like Disraeli on becoming prime minister, Chapman could say he had climbed to the top of the greasy pole.
4. An even more notable instance than Disraeli is Mohammed.
5. Victorian leader Benjamin Disraeli picked up three per - cent of the vote.
6. Benjamin Disraeli is a British Conservative statesman and literary figure.
7. As British prime minister and author Benjamin Disraeli said, "Action may not always bring happiness; but there is no happiness without action."
8. Disraeli rarely kept a diary, and poured his thoughts, desires and reflections into his correspondence.
9. On entering public life, disraeli aspired to be both scholar and orator.
10. Disraeli conformed to the historical trend of the times, overcoming magnitude of pressure to reform Conservatism.
11. Benjamin Disraeli Only those who have the patience to do simple things perfectly ever acquire the skill to do difficult things easily.
12. Never complain and never explain. --- Benjamin Disraeli.
12. Wish you will love sentencedict.com and make progress everyday!
13. The names Goethe, Guevara, Disraeli, Knopf, Schumann, Fellini, Hockney, Piaf, and Prospero rang no bell.
14. Disraeli was as wonderful a letter - writer as he was a novelist.
15. British Prime Minister Benjamin Disraeli is believed to have been the first to use the phrase.
16. Benjamin Disraeli , who became Lord Beaconsfield , was , in his youth, poor and struggling and passionately ambitious.
17. His thinking combines bits of Disraeli and Edmund Burke with a somewhat fluffy nostalgia.
18. However, under the influence of Prime Minister Benjamin Disraeli, Victoria resumed public life, opening Parliament in 1866.
19. Benjamin Disraeli, British statesman.
20. It completely lacks the social dimension that Pugin and Disraeli both intended.
21. "Action may not always bring happiness, but there is no happiness without action. " Benjamin Disraeli.
22. Why should I sit long hours to attend to him, I, who have listened to Disraeli and Fawcett, Stanley and Max Muller, and a whole host of European scholars and divines?
23. The charity owns love letters by figures including Darwin, Churchill and Victorian-era prime minister Benjamin Disraeli, which it holds at its properties across the country.
24. A critic is a man wo knows the way but can't drive the Disraeli.
More similar words:
benjamin disraeli,
Israeli,
israelite,
israelites,
arab-israeli war,
israel,
disrelish,
at this rate,
tennis racquet,
tennis racket,
gaelic,
disrobe,
disrupt,
disrepute,
disrupted,
disruptor,
disregard,
disrupter,
disrepair,
disruptive,
disruption,
disrespect,
disregarded,
disremember,
disregarding,
disreputable,
disrespectful,
disrespectfully,
fall into disrepute,
market disruption.