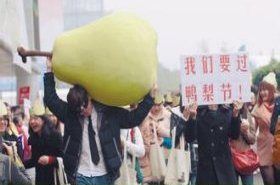 Random good picture Not show
1. A display window on the laser gun provides an instant score-card.
2. Wen Jiabao inspected the display window of enterprise products.
3. The samples are in the display window.
4. I like manipulates my hair to the display window.
5. Show window display window shows the current rostrum were interrupted state . 5.
6. An antique telephone could be seen in the display window.
6. Sentencedict.com is a sentence dictionary, on which you can find good sentences for a large number of words.
7. The bar indicator on the display window shows the selected setting.
8. Show window display window shows the current and the rostrum.
9. Then update the display window to show the current file and location.
10. Some of the books in the display window are in short supply.
11. Must display window controls on its forms.
12. Window contains commands for the display window.
13. Fitgerald said the process can also be used on counter tops and table top as well as in store display windows.
14. To create an array, drag a data object into the element display window.
15. Source graphics environment settings, but the realization of graphics display window!
16. The disk position corresponds with the decimal indicator viewed through the display window.
17. You can customise the size of each frame and display window into full screen mode.
More similar words:
bay window,
display,
on display,
display case,
displayable,
display board,
display screen,
computer display,
graphic display,
play with,
visual display unit,
interactive display,
play with fire,
liquid crystal display,
misplay,
window blind,
tennis player,
displace,
displacer,
window,
windows,
displacement,
displaceable,
window box,
Windows NT,
window sash,
rose window,
window-shop,
window shade,
open window.