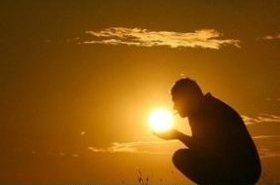 Random good picture Not show
(1) He dishonored the uniform and did not deserve to be a marine.
(2) The bank dishonored his check because he had no money in the bank.
(3) She was attacked and brutally dishonored.
(4) He dishonored his team by cheating during the competition.
(5) He dishonored his family by committing a serious crime.
(6) The veteran funnyman was dishonored with nominations for worst actor, supporting actor, actress, worst on-screen couple and worst screenplay.
(7) Rumors of corruption dishonored the congressman.
(8) What is the process in place for dishonored checks?
(9) Also called a bad or dishonored check.
(10) The losers do not feel dishonored. Sentencedict.com
(11) Should the bill be dishonored upon presentation, it would returned on recourse to the drawer.
(12) People in this beautiful, airy town, almost untouched by the war, feel dishonored by the international scandal.
(13) " And in half an hour,'said Maximilian in a gloomy voice, " our name is dishonored! "
(14) In 1995 the science historian Gerald L. Geison ran a story in the New York Times illustrating that Pasteur gave a misleading account on his preparation of the anthrax vaccine (shall he be dishonored).
(15) And he pulls out his ninja sword and says, I am dishonored!
(16) The Americans do not know this iniquitous division of duties and rights; among them the seducer is as much dishonored as his victim.
More similar words:
dishonor,
dishonour,
dishonorable,
dishonorably,
dishonorable discharge,
dishonourably,
dishonourable,
honored,
dishonest,
time-honored,
dishonesty,
dishonestly,
honoree,
honoured,
dish out,
reddish,
discolored,
reddish-brown,
redistribution of income,
foreshore,
honor,
shone,
phonon,
honors,
honour,
honours,
push on,
outshone,
honorary,
honoring.