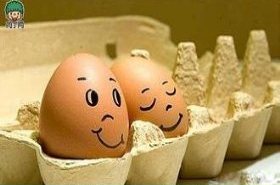 Random good picture Not show
(1) The congenital dextrocardia is a variance of the cardiac position, which is not very common on clinic.
(2) Objective To understand the pathological features of congenital dextrocardia and explore its diagnosis and surgical treatment.
(3) Dextrocardia is a rare congenital anomaly of development characterized by a mirror- image position of the heart and abdominal viscera.
(4) However, patients with dextrocardia may suffer from coronary heart disease as do people with normally positioned hearts.
(5) The third cardiac malposition is dextrocardia.
(6) DV Doppler waveform of this dextrocardia fetus showed a nearly ab- sent atrial systole wave.
(7) We describe a 70-year-old female patient with dextrocardia who developed unstable angina and was able to undergo diagnostic catheterization and percutaneous coronary intervention.
(8) Methods: The clinical data of 11 cases of mirror-image dextrocardia were summarized, concerning with anomalies and diagnosis of UCG, and compared the effects of surgical treatment between 6 cases.
(9) In our group, complex CHD was not uncommon in mirror dextrocardia.
(10) In case 6, the heart looks "inverted" compared to normal (Figure 8). This phenomenon is called dextrocardia[Sentencedict.com ], and it results from a looping anomaly during embryologic development.
(11) Objective:To evaluate the clinical utility of echocardiography in the diagnosis of dextrocardia and concomitant cardiovascular malformations.
(12) Results Eleven cases (11/12) of fetal cardiac malposition were detected by fetal echocardiography, including dextrocardia, sinistrocardia, extrathorax heart and common heart of conjoined twins.
(13) Objective: To analyze the pathological features and explore the diagnosis and surgical treatment of mirror-image dextrocardia.
More similar words:
cerebrocardiac,
electrocardiogram,
electrocardiograph,
electrocardiography,
myocardial,
endocardial,
endomyocardial,
dextrose,
dextrous,
myocardial infarction,
ambidextrous,
cardiac arrest,
trocar,
cardia,
cardiac arrhythmia,
cardiac,
cardial,
myocardium,
myocarditis,
endocardium,
pericardial,
endocarditis,
bradycardia,
tachycardia,
cardiac output,
cardiac cycle,
intracardiac,
echocardiogram,
cardiac muscle,
phonocardiogram.