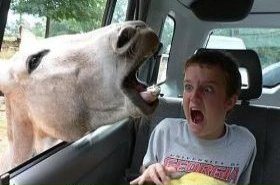 Random good picture Not show
1, The coastal areas were occupied by the descendants of Greek colonists.
2, They are descendants of the original English and Scottish settlers.
3, They claim to be descendants of a French duke.
4, Many of them are descendants of the original settlers.
5, They are the descendants of Queen Victoria.
6, They were the direct descendants of the Dutch settlers.
7, His works swayed the descendants deeply.
8, He has no descendants.
9, She appears only to male descendants of the family who slaughtered her own long ago, dumping their bodies in Lake Darmstadt.
10, These were the descendants of Bunbury.
11, For centuries, their descendants led a harsh and precarious existence, relying heavily on the sea to provide food.
12, In many ways the Aphrodisians were the direct descendants of Hellenistic and, more specifically, Pergamene sculpture.
13, Against these historical profanities, the descendants of those colourfully dressed figures in Roberts' lithographs stood no hope.
14, By 1500, however, peoples thought to be descendants of the Athapaskans had moved south.
15, Your article made it to a Woodson descendants list on the Internet of which I am a recipient.
16, Many Malays were descendants of men first brought to Sri Lanka as soldiers in the earlier days of colonial rule.
17, These survivors, and their many descendants(sentencedict.com), provide us with one of the most versatile of tree fruits.
18, Six generations of his direct descendants continued to live in Myddle throughout the sixteenth and seventeenth centuries.
19, The descendants of this group are the sharks and rays.
20, His manuscript was preserved by the descendants of his daughter, Anne.
21, Many of their descendants have since been presented to zoos around the world.
22, Only later do he or his descendants begin to talk about their responsibilities to their stockholders.
23, Perhaps the technicians who control the mast are descendants of the shamans who presided over religious rites here.
24, In the US the enslavement of Africans and their descendants continued well into the second half of the 19th century.
25, Although those great animals have gone,(http://sentencedict.com/descendants.html) they followed the same rules of instinct and habit as did their descendants.
26, It did not have to die itself and trust that it would be reincarnated in its descendants.
27, Those who made it an issue were the direct descendants of the anti-military counter-culture of the 1960s.
28, The success of an individual in biological terms depends on his ability to leave successful descendants.
29, To put it another way, ancestors of stick insects that did not resemble sticks did not leave descendants.
30, Out of his manors, William chose to reside at Hammoon, and his descendants certainly lived here until the seventeenth century.
More similar words:
descendant,
descend,
descended,
condescend,
descent,
iridescent,
crescendo,
condescension,
defendant,
attendant,
senescent,
quiescent,
endanger,
adolescent,
evanescent,
decrescent,
ascend,
abundant,
redundant,
attendance,
endangered,
dependance,
obsolescence,
acquiescence,
transcend,
behind the scenes,
fertile crescent,
transcendent,
phosphorescent,
transcendentalism.