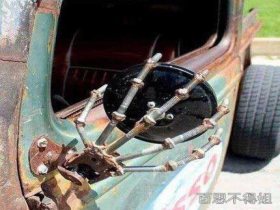 Random good picture Not show
(1) I agreed to this without demur.
(2) She agreed to his request without demur.
(3) They accepted without demur.
(4) When I continued to demur, he promised to prescribe only five pills, one for each of the next five nights.
(5) Letty seemed about to demur but Emily lifted her chin challengingly and the maid bobbed and left the room.
(6) He was used to being obeyed without demur.
(7) The council may demur for two reasons.
(8) Ana just drifted to a halt, turning without demur as Maggie moved her to face the house.
(9) Did the working class accept their circumstances without demur?
(10) Yet, there was demur at the problems which inequality caused, even though it was rarely effective.
(11) Accounts were adopted without question, rule changes without demur.
(12) The Naval and General Staffs did not demur.
(13) He accepted the criticism without demur.
(14) It would seem hazardous to demur at ( to ) a proposition which is so widely accepted.
(15) Patent infringement demur of the statutory exemption include exhaustion of patent rights, prior user rights, temporarily passing through, specifically experimental use, liable applications, etc.
(16) The demur should be provied the inspection certification with the bargainor notarization.
(17) Of course, athletes rarely demur when offered a gently used medal.
(18) However, people whom want faster demur as, there still have lot of prole even following currently develop speed.
(19) Especially, the accused the authenticity demur that once add up to Alexandrine author to commending creative work, just signs, the court often asks again accuser square adminicle . Sentencedict.com
(20) If even a few nations demur or cheat, the whole system can break down.
(21) Firsthands over the name card without demur instead some reluctantly.
(22) Butcher blinks, demur did not say, hand me readily mop, clinch a deal!
(23) If do not have demur, those who ask you to bear the blame is direct face.
(24) The Chinese family, believing in Islam demur at eating pork.
(25) When Scobie opened the door and stood aside for her to enter, she did so without demur.
(26) For a second he thought that Howarth was about to demur.
(27) But did the working class accept their continued relatively poor conditions without demur.
(28) The driver of the other car pulled up without demur.
(29) O'Brien's servant, however, had admitted the two of them without demur.
(30) In the end Nixon accepted our unanimous advice without demur.
More similar words:
demure,
murky,
murder,
bemused,
emulate,
tremulous,
murphy's law,
intramural,
tremulously,
demand,
demon,
demote,
demise,
demand of,
condemn,
pandemic,
demeanor,
demented,
demanding,
Democrat,
academic,
epidemic,
demagogue,
democracy,
condemned,
democratic,
demoralize,
demography,
demoralized,
demographic.