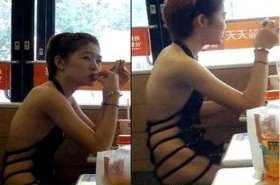 Random good picture Not show
1. Tina's outburst was a delayed response to her husband's behaviour the week before.
2. People sometimes interpret my delayed response as a lack of interest.
3. Delayed response could hurt the brand's sales.
4. Microsoft's disappearance from the phone market and its delayed response to tablet devices like the iPad weighed on its shares in 2010.
5. Meanwhile, in the event of a delayed response from the market on the domestic market.
5. Sentencedict.com try its best to collect and build good sentences.
6. The research team found that in the vitamin E group there appeared to be a "delayed response" to treatment.
7. Spatiotemporal focusing, self-steepening and Raman delayed response are identified.
8. The delayed response of sedimentation is a phenomenon commonly encountered in fluvial processes of rivers.
9. Her delayed response didn't cause big problems, but it prompted a friend to explain the company ritual.
10. The ocean's delayed response is similar to what happens during the summer months, when the ocean takes longer to warm up than do land surfaces.
11. The features of clinical manifestations of REP might be classified into 3 stages:early response, resting of the disease and delayed response in the light of the course of disease.
12. My response times are therefore delayed. People sometimes interpret my delayed response as a lack of interest. Under most circumstances, they are mistaken.
13. But this approach performs multiple reformulations on behalf, only when mapping path breakage occurs, resulting in the delayed response time.
More similar words:
conditioned response,
response,
delayed,
in response to,
response time,
quick response,
not delayed,
immune response,
speed of response,
positive response,
delayed payment,
humoral immune response,
sense of responsibility,
responsive,
responsibly,
responsible,
responsivity,
unresponsive,
responsible for,
irresponsible,
irresponsibly,
responsiveness,
be responsive to,
responsibility,
be responsible for,
irresponsibility,
unresponsiveness,
delayer,
civic responsibility,
legal responsibility.