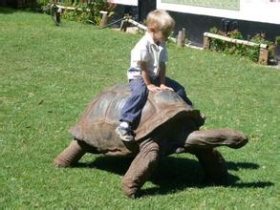 Random good picture Not show
1. The hall was decked out with flowers.
2. The canteen was decked out with Christmas decorations.
3. The cab was decked out with multi-coloured lights.
4. They were all decked out in their Sunday best.
5. Nairoby is already decked out in bunting.
5. Sentencedict.com is a online sentence dictionary, on which you can find excellent sentences for a large number of words.
6. The room was decked out to look like the inside of a spaceship.
7. She was decked out in finest clothes.
8. A lot of supporters were decked out in the team's colours.
9. They were decked out in tracksuits, seemingly to dissimulate their true function.
10. She was decked out in her finest clothes.
11. The room was decked out in flowers and balloons.
12. The little girl was decked out in a light-blue summer dress.
13. I remembered that sometimes men are decked out in their best suits with collars and ties.
14. Dinner is served at a candlelit table decked out in fine linen and porcelain.
15. She entered the theme room,(sentencedict.com) which was decked out to look like the great hall of a medieval castle.
16. Impeccably decked out in designer threads and carrying microscopic mobile phones, they had a fresh-faced, privileged look.
17. Except for her bright clothing, she was decked out like some one about to be sent to a boot camp.
18. That said, they did attract an audience decked out in all the cool of high fashion.
19. Eva they decked out in the gold trimmings for a General, set on a pink velvet collar with a lace edge.
20. Decked out in old - fashioned white gowns, they still look sensational.
21. I am decked out in my spring finery.
22. They were decked out in their Sunday best.
23. The new passenger liner to be launched was decked out with scarlet silk flowers and bunting.
24. Get decked out in your go-go boots, bouffant hair, and psychedelic shirts from the 60s and meet us for the Beatles Bash Opening Party.
25. Pearl was decked out with airy gaiety.
26. The children were all decked out in their Sunday best.
27. A ragged looking boy, he was decked out in oversized hand-me-down clothes and worn -out shoes that split apart at the seams.
28. He was dressed better than his scruffy usual -- all decked out in pinstripes, as a matter of fact.
29. Peugeot and Citroen countered that by providing diesel models decked out with all mod cons.
30. The security passes of delegates and press alike are forcibly decked out in advertising slogans.
More similar words:
decked,
knocked out,
bedecked,
double-decker,
checked,
flecked,
wrecked,
unchecked,
henpecked,
high-necked,
shipwrecked,
stiff-necked,
washed out,
weed out,
make do,
wiped out,
redoubt,
redound,
bedouin,
deck,
take down,
dukedom,
burned out,
turned out,
played out,
fleshed out,
redouble,
redoubled,
bedeck,
deck out.