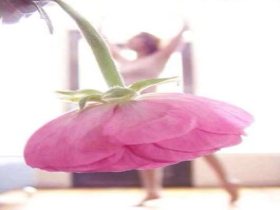 Random good picture Not show
1. It was Day Release at the loony bin.
2. However although many employers grant day release facilities, most of your preparation for the examinations will take place outside office hours.
3. As very few allow them to pursue day release courses, the main provision is on an evening basis.
4. A bog-eyed incubus on day release from hell?
5. She now attends a day release course in Glasgow studying for stage two of the Chartered Accountants Examination.
5. Sentencedict.com try its best to gather and make good sentences.
6. The junior sale manager is attending a day release course.
7. Tom attends the technical college on day release.
8. Tom attends the college on day release.
9. How does a day release course operate?
10. She was attending a day release course for hotel manager.
11. Of the former, 10.1 percent were on full-time courses and 11.4 on part-time day release.
12. Unions eagerly encourage the further involvement of such women by means of day release or other union courses.
13. So I then applied for a couple of jobs, and I was offered day release to do my A levels.
14. I've got four CSEs and I spent a year on day release, learning about making wreaths and business management.
15. Generally a very short winter break, that is, before and after Day release about two weeks.
16. ETS reserves in a part of the exam just mentioned about random time out, other part of a test in toefl before 3-4 day release.
More similar words:
release,
releaser,
released,
prerelease,
unreleased,
release from,
press release,
day return,
releasing,
holiday resort,
finance lease,
releasing hormone,
lease,
leasee,
leased,
please,
pleased,
lease out,
sublease,
pleaser,
relearn,
nuclease,
leasehold,
lend-lease,
lend lease,
displease,
please note,
displeased,
if you please,
leased line.