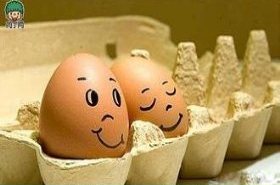 Random good picture Not show
1. Tourists often get lost and stray into dangerous areas.
2. She blundered into a dangerous area of the city after losing her way.
3. Incentives Payment by results is a dangerous area in a professional practice.
4. If you must travel at night in dangerous areas, turn on the interior light in your car.
5. The most dangerous areas for ethnic minorities are also those where there are the smallest communities.
6. Do the hazard assessment about dangerous area and work in Rig Solutions NOV PRC.
7. This is a dangerous area,[Sentence dictionary] so don't carry too much cash on you.
8. Our army finally took the dangerous area after bloody struggles.
9. The dangerous area of flame tube is on the front edge of the swirler.
10. Other hazards lurk around every corner like people jumping from bridges, swimming in dangerous areas, and incompetent boat handlers.
11. The prince chose one of the world's most inhospitable and dangerous areas for his trip.
12. The president attime appealed to her not to go to this dangerous area of the country.
13. I was in a very rinky-dink apartment in a dangerous area, and I ended up with nothing, sleeping on the steps of a post office.
14. Many ships were lost in great storms in that dangerous area.
15. That's the best way you thought of to stop people getting into the dangerous area.
More similar words:
dangerous,
dangerously,
dangerousness,
dangerous goods,
be in danger of,
danger,
in danger,
endanger,
danger zone,
endangered,
danger money,
out of danger,
hanger-on,
endangerment,
endangered species,
ungenerous,
dentigerous,
clear and present danger,
treacherous,
treacherously,
sausage roll,
floating exchange rate,
a thousand and one,
arousal,
disarrange,
disarranged,
anger,
banger,
manger,
hanger.