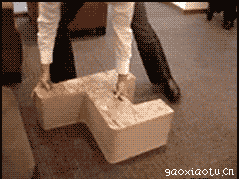 Random good picture Not show
1. A dairy cow needs to produce a calf each year.
2. The feeding of dairy cows has undergone a revolution.
3. You never stop giving like a dairy cow. You are tastier than a caramel apple empanada from Taco Bell.
4. But milk can be bettered if the dairy cow are feeding something really nutrient.
5. A house near a dairy cow in the body, not strange if Diaorenweikou.
6. Optimizing dairy cow variety and improving creamery yield and quality are the core tache of milk trade produce.
7. No case of BSE ever found in an organic born and raised dairy cow.
8. The effect of proper milking procedure on reducing mastitis of dairy cow was investigated.
9. The objective of this study was to explore new means of dairy cow mastitis treatment.
10. Zhang et al. (1992) investigated the coccidial species of yellow cattle in Yangling. However,[sentencedict.com/dairy cow.html] the information concerning dairy cow infected with bovine coccidia is absent in Shaanxi.
More similar words:
dairy cattle,
dairy,
dairyman,
dairying,
dairy farm,
dairymaid,
dairy farmer,
dairy farming,
dairy product,
airy-fairy,
carrycot,
carry-cot,
airy,
hairy,
fairy,
country code,
binary code,
ivory coast,
primary coil,
military court,
fairyland,
inventory cost,
binary compound,
secondary coil,
midair,
fairy tale,
fairy-tale,
tooth fairy,
fairytale,
auditory cortex.