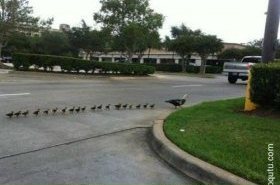 Random good picture Not show
1 She put on a quick dab of lipstick and rushed out.
2 Ask Neil to do it — he's a dab hand at carpentry.
3 She's a dab hand at DIY.
4 She wiped her tears away with a dab of her handkerchief.
5 I put a dab of butter on my bread.
6 Dab the coffee off with your handkerchief.
7 She is a dab hand at golf.
8 Can't you just put a dab of paint over the mark and cover it up?
9 He's a dab hand at cooking spaghetti.
10 DAB is the radio system of the 21st Century.
11 She's a dab hand with a paintbrush.
12 Dab the graze with antiseptic.
13 She put a dab of perfume behind her ears.
14 One dab with blotting - paper and the ink was dry.
15 She returned wearing a dab of rouge on each cheekbone.
16 It's smack dab in the middle of an earthquake zone.
17 Dab the paint on with a sponge.
18 Binns was a dab hand at cricket and played for his county in his youth.
19 I'll give that stain a quick dab with a wet cloth.
20 He gave the cut a quick dab with the corner of a towel.
21 Roll up in pancakes with a dab of hoisin sauce and slivered green onions.
22 Dab a small amount of the paste on to a soft cloth and rub keys.
23 Don't pull them off but dab them with a little paraffin.
24 A puff of powder(sentencedict.com),[www.Sentencedict.com] a dab of lipstick and a squirt of ozone-friendly aerosol to keep my hair subdued.
25 Workers at the Wellingborough factory are dab hands at turning out unusual orders.
26 They dab at their faces, laugh and whisper with my mother.
27 A dab with a handkerchief and an early morning sniff was my subterfuge.
28 The payment is due today, so I hope you'll dab down at once.
29 An absolute pristine typical Redesmere roach of old, complete with dab of orange under its chin.
30 Open beach marks at Dyffryn and Talybont have seen little angling activity with just the odd dab and rockling.