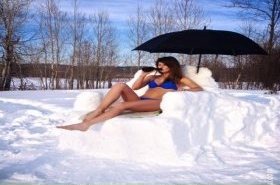 Random good picture Not show
1. I had veal cutlets for supper.
2. The quails and the cutlets were safe.
3. He needs breaded veal cutlets as well.
4. The quails and devilled bones, also the mutton cutlets give him much pleasure.
5. We begin with the nut cutlets of a vegetarian household where Harriet and Vesey meet as adolescents.
6. Stubb orders him to prepare cutlets the next night.
7. Uncle Sammler, would you join me for a cutlet?
8. He pulled a scrap of meat from the cutlet in his hand and tossed it into the air.
9. Fish Conger eel: buy cutlets.
10. I thought our fish cutlet will be to your taste.
11. I think our fish cutlet will be to your taste.
12. Maybe you will like our fish cutlet.
13. I will absorb water celery soup and beef cutlet.
14. We can choose one from veal cutlet, chop, chicken noodle soup [sentencedict.com/cutlet.html], or ten - ingredient deluxe fried ice.
15. Fried sole(sentencedict.com), deviled crab and beef cutlet are this restaurant's specialities.
16. Shall we order prawns cutlet?
17. Loi caught a splendid dorado to provide juicy fresh fish cutlets.
18. Wiener schnitzel is a breaded and fried veal (or pork) cutlet.
19. I plan to absorb water celery soup and beef cutlet.
20. Our specialties is fried sole, deviled crab, and beef cutlet.
More similar words:
cutler,
cutlery,
cutlass,
cut loose,
outlet,
butler,
gutless,
sales outlet,
retail outlet,
electrical outlet,
scuttle,
absent without leave,
without let or hindrance,
scuttle away,
coal scuttle,
scuttlebutt,
tittle-tattle,
outlay,
outlaw,
stoutly,
tautly,
outlast,
out loud,
jutland,
outlook,
outlive,
outline,
outlier,
outlying,
outlined.