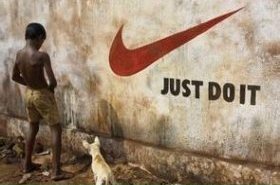 Random good picture Not show
1. All the customs formalities have been attended to.
2. They are whisked through the immigration and customs formalities in a matter of minutes.
3. There's no customs formalities for invited guests.
4. Well, is that all for customs formalities?
5. How long will it to go through the Customs formalities?
6. Have you got through all the Customs formalities?
7. All right, the Customs formalities are over.
8. Customs formalities shall be duly completed in accordance with this Law.
9. Qualified to go through customs formalities prior to others.
10. Failing the customs formalities accordance with Article 19 the case of any alteration the business items.
11. Is that all for customs formalities?
12. The seller must carry out, where applicable, all customs formalities necessary for the export of the goods to the named place of delivery at the frontier and for their transit through any country.
13. Is that all for your customs formalities?
14. I want to learn something about customs Formalities.
15. I'm through with the customs formalities.
16. Are there any other customs formalities?
17. The customs formalities for the exportation of the following cargo have been duly completed.
18. You're through with the customs formalities.
19. What about the customs formalities?
20. The customs formalities are simple.
21. The pursers office is also responsible for all Immigration and Customs formalities.
22. Where the bondsman performs his responsibility,(Sentence dictionary) the bonded person shall not be freed from his obligation to complete Customs formalities.
23. A principal shall, in the case of entrusting a Customs clearing agent to complete the Customs formalities, provide to the enterprise true information regarding the entrusted declaration.
24. The principal that entrusts a Customs broker to complete the Customs formalities shall provide the broker with true information regarding the items it entrusts the broker to declare to the Customs.
25. After customs checks, the train goes forward to Munabao on the Indian side, arriving around 11:00, departing again at 15:00 after customs formalities, arriving Jodhpur at 21:30 Saturday.
26. Plus, some governments manage getting passengers through immigration and customs formalities much more efficiently than others.
More similar words:
formalities,
customs duties,
customs,
customs duty,
customs union,
customs agent,
customs office,
customs officer,
customs broker,
customs service,
customs clearance,
customs declaration,
legalities,
formality,
normality,
personalities,
abnormality,
informality,
as a formality,
storage facilities,
custom,
accustom,
customer,
customary,
customise,
customize,
facilities,
custom-made,
custom house,
customized.