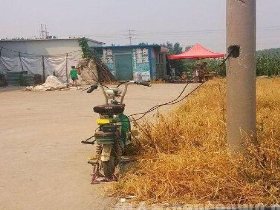 Random good picture Not show
1. We tried to rein in our excitement and curiosity.
2. His face filled with an intent curiosity.
3. He gave in to curiosity and opened my letter.
4. It's easy to hypo men's curiosity.
5. The important thing is not to stop questioning. Curiosity has its own reason for existing.
6. Curiosity killed the cat.
7. I don't know why I asked—just idle curiosity.
8. The children were devoured by curiosity.
8. Sentencedict.com is a sentence dictionary, on which you can find nice sentences for a large number of words.
9. Ryle accepted more out of curiosity than anything else.
10. The child showed a healthy curiosity.
11. The children looked at their new teacher in curiosity.
12. I'm burning with curiosity - you must tell me who's won!
13. He gave in to curiosity and opened the letter addressed to his sister.
14. They were lured by a curiosity to see the historic spot.
15. She has an insatiable curiosity about life.
16. I opened the packet just to satisfy my curiosity.
17. The boy is dying with curiosity.
18. Overcome by curiosity[sentencedict.com], the boy looked through the window.
19. She decided to call her ex-boyfriend out of curiosity.
20. The children watched us with mild curiosity.
21. The story tickled her fancy/curiosity.
22. After the initial curiosity value, the product's sales dropped considerably.
23. Sophie's curiosity was aroused by the mysterious phone call.
24. His curiosity got the better of him .
25. Margaret looked at him with curiosity .
26. She did not propose to gratify Gloria's curiosity any further.
27. First love is only a little foolishneand a lot of curiosity.
28. First love is only a little foolishness and a lot of curiosity.
29. She is so eccentric that she is regarded as a bit of a curiosity.
30. They were drawn to the church not by piety but by curiosity.
More similar words:
curious,
security,
deposit,
centurion,
position,
composition,
opposition,
priority,
density,
diversity,
intensity,
sensitivity,
during,
tourist,
tourism,
supposing,
flourish,
diagnosis,
corrosion,
explosion,
occur,
curve,
riot,
period,
prior,
current,
curtain,
sit,
accurate,
currency.