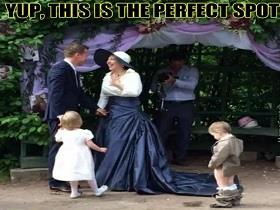 Random good picture Not show
1. She struck into another song, Dont't Cry for Me, Argentina.
2. Most suicide attempts are really a cry for help.
3. I think taking the pills was a cry for help.
4. Her suicide attempt was really a cry for help.
5. Her actions were an inarticulate cry for help.
6. I heard cry for help from inside the building.
7. Her suicide attempt was really a desperate cry for help.
8. They heard a cry for help.
9. Who was there to cry for us in kok, announcing our death?
10. It's the cry for us all to hear, See the message writ afar.
10. Wish you can benefit from our online sentence dictionary and make progress every day!
11. Newspapers sometimes appeared to be providing the rallying cry for future demonstration.
12. It couldn t possibly be misconstrued as a cry for help.
13. I so worry about her, I sometimes cry for hours to myself.
14. Her cry for help dulled.
15. For a start he should-but probably won't-ignore the cry for David Beckham to be captain.
16. His prayer is a cry for deliverance from his brother.
17. "Don't Cry for Me, Argentina" is the only piece of music I can play.
18. Don't
cry for
a man who's left you- - the next one may fall for your smile.
Mae West

19. I suppose underneath it was a cry for help.
20. Janie's suicide attempt was obviously a cry for help.
21. I think I had not heard him cry for six years.
22. Within 10 minutes Leicester were in full cry for the distant try line.
23. If you don't fight for what you want, don't cry for what you lose.
24. The speaker attempted to rouse the crowd with a cry for action.
25. His speech attacking the government has proved a rallying cry for party dissidents.
26. Oh no ... what on earth was there to cry for?
27. This rhetoric offers both a posthoc justification for the changes, and a rallying cry for implementation.
28. If you are truly loyal to Ulster then rally behind the cry for independence.
29. Goals must never be from your ego, but problems that
cry for
a solution.
Robert H. Schuller

30. Without adequate built-in safeguards, there will be other Susan Allens who will pull the trigger before they cry for help.