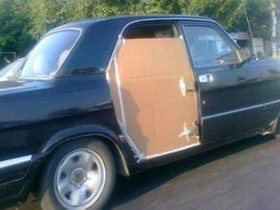 Random good picture Not show
1. 1867 - Singapore becomes a British crown colony.
2. Singapore was later made a crown colony in 1867 after a series of territorial expansions.
3. In 1960, Britain granted independence to the crown colony of Cyprus.
4. The Seychelles were a crown colony from 1903 until 1976, when the country gained its independence.
4. Sentencedict.com is a online sentence dictionary, on which you can find excellent sentences for a large number of words.
5. It was established as a Crown Colony in 1884.
6. In 1959, Singapore became a self-governing crown colony with Lee Kuan Yew from the People"s Action Party (PAP) as the first Prime Minister of Singapore following the 1959 elections.
7. The British Crown Colony of the Straits Settlements was established in 1826, and Britain increased its control over the rest of the peninsula.
8. An island of Malaysia off the northeast coast of Borneo. At one time a British crown colony (after 848), it became part of Malaysia in 9'3.
9. Back in 2004, the building served as home to 12, 748 companies using the same address in the Caymans, a British crown colony 150 miles south of Cuba.
10. The British province of South Australia was established in 1836, and in 1842 it became a crown colony.
11. Iceland was fairly independent from Norway until 1262, when it became a Norwegian crown colony, and from 1387 Iceland was in practice ruled by Denmark, following the union of the two kingdoms.
12. All he had was $100 in his pocket with the titles of 1958 Boxing Champion and the Crown Colony Cha Cha Champion of Hong Kong.
13. That's the essence of the Westminster model, which is part of Hong Kong's heritage as a former crown colony: elected ministers, nonpartisan civil servants, all working for the people.
14. An island of Malaysia off the northeast coast of Borneo . At one time a British crown colony(after1848), it became part of Malaysia in1963.
15. Nevertheless, by the summer of 1939 Japan controlled most of northeastern China and all major coastal seaports, except for the British Crown Colony at Hong Kong.
More similar words:
colony,
penal colony,
plymouth colony,
brown coal,
massachusetts bay colony,
colon,
colonel,
colonic,
colonist,
colonize,
colonise,
colonial,
colonized,
colonizer,
semicolon,
colonnade,
colonised,
oncology,
colon cancer,
oncologic,
uncoloured,
colonoscopy,
colonialism,
colonialist,
colonoscope,
oncologist,
colonization,
colonisation,
sigmoid colon,
oncological.