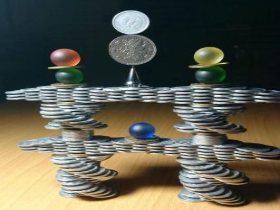 Random good picture Not show
1. Everything would then be crowded together in a state of infinite density: the end of the universe.
2. Many air atoms crowded together jostle one another, like humans in a crowd, and cause wind.
3. Four anglers fished the night we blanked; three crowded together and one only 50 yards further along the same bank.
4. They look like jittery, hysterical little birds crowded together on a power line.Sentencedict.com
5. They were crowded together in a corner, their tails pointing the same way.
6. There seemed to be more quarrels indoors when the children were crowded together.
7. The beetles were crowded together shouting, waving flags, and holding banners.
8. Many tournament organisers miscalculate entry levels with the result that adjacent areas are crowded together and the competitors' safety is imperilled.
9. We all crowd together on the train for Beijing, like pilchard.
10. Bustling, busy, a billion people crowd together.
11. He has mixed with crowd together but has not found.
12. Families crowd together on them to sleep under mountains of quilts.
13. Do not all crowd together!
14. Seeing Michael Ryan smiling at them, they seemed to crowd together, hunching in their seats.
15. Things of one kind come together , and people of one group crowd together.
16. A huddle forms when hundreds, even thousands, of males crowd together.
17. With the modification, large numbers of pedestrians were induced a halt, crowd together and peer upward.
More similar words:
hold together,
add together,
band together,
herd together,
throw together,
crowd,
crowded,
crowd out,
together,
crowding,
play hard to get,
go together,
overcrowd,
uncrowded,
all together,
get-together,
altogether,
get together,
call together,
put together,
come together,
overcrowded,
togetherness,
together with,
lash together,
pull together,
stay together,
pack together,
draw together,
hang together.