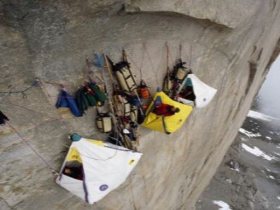 Random good picture Not show
1. Smooth stones covered the creek bed.
2. Jessica, Chris, and I rode along the creek bed looking for strays.
3. They reminded me of the color of the creek bed when the sun shone on it.
4. I saw it out in the dry creek bed. Might be worth a telephone call.
5. The puzzle will spread across a dry creek bed that divides the cities of Torreon,(sentencedict.com/creek bed.html) Coahuila and Gomez Palacios in Durango state.
6. Saunders sat on a footbridge over a dried creek bed munching on a muffin.
7. The closer he came to the dry creek bed and the crab apple tree rope the more he could feel the beating of his heart.
8. We humans used the bridge, but of course, Sally had to negotiate this dry Derbyshire creek bed her own way.
9. The vehicle was found upside down in a dry creek bed.
10. His chance came only by accident: Late one afternoon, skirting the pall of greasy cooking smoke that hung low over the Jungle, he stumbled and nearly fell on the body of a woman in a dry creek bed.
11. Suddenly, as if by magic, the police dog team came up out of the creek bed, and a man came running toward my fire. It was my grandfather.
12. But they also observed lots of plants along the creek bed and clear water with no smell.
13. Arching 275 feet (84 meters) across and 290 feet (88 meters) above the creek bed below, Rainbow Bridge in the Utah desert has been a source of inspiration and wonderment for millennia.
14. I circled to my right and stumbled into a snow - filled creek bed.
15. Iron - rich rocks create a rust - red creek bed for fast - flowing waters in Alberta's Waterton Lakes National Park.
16. US soldiers are on the search for Viet Cong hideouts in a swampy jungle creek bed, June 6, 1965, at Chutes de Trian, some 40 miles northeast of Saigon, South Vietnam.
17. She thought we were off to search the dry creek bed, and I didn't correct her.
18. A whole column of enemy infantry was now pouring into the creek bed, right on the heels of the reconnaissance groups.
More similar words:
creek,
up the creek,
week by week,
cheekbone,
cheek-bone,
cheek by jowl,
cheek by jowl with,
bunk bed,
sickbed,
truck bed,
reek,
Greek,
reek of,
reeking,
free kick,
greek fire,
fenugreek,
greek chorus,
fenugreek seed,
greek alphabet,
greek orthodox,
classical greek,
greek mythology,
cree,
greek architecture,
scree,
creel,
creep,
creed,
decree.