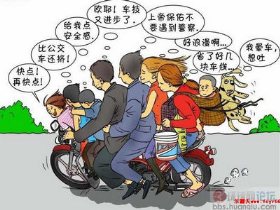 Random good picture Not show
(1) The lake was below, the dull tinkle of cowbells came up to me.
(2) Uncle Renie called anxiously as the cowbells clanged on the door.
(3) In the distance we can hear cowbells.
(4) Somewhere, cowbells sounded; the animals had been brought in for the night, maybe.
(5) Cowbells clang across the endless green fields.
(6) I hear only a distant occasional cowbell and the cheerful nearer transactions of insects.
(7) A cowbell sounded close at hand.
(8) A cowbell, as Beiny insinuates, levels in at a 114.9 decibels. Even quieter football ground paraphenalia include a wooden rattle (108.2 decibels) and an inflatable fan-stick (99.1 decibels). Sentencedict.com
(9) So he tied a cowbell to her ankle, so he could hear at night if she tried to get out of bed.
(10) Jonathan Santiago, Cowbell Kingdom: I don't see any of Houston's youngsters developing into NBA All-Stars.
(11) Oates is also one of the original cowbell ringers, a group that came out in force for the Lakers-Kings playoff battles earlier this decade.
(12) Jonathan Santiago, Cowbell Kingdom: Though his rebounding is a concern, Brook Lopez has improved his scoring in each of his first three seasons.
(13) The only reply is the wind soughing in the oaks and the occasional clonk of a cowbell.
More similar words:
yellow-bellied,
howbeit,
low beam,
browbeat,
browbeaten,
cowboy,
know better than,
cowboy hat,
bell,
belly,
belle,
bellow,
belled,
belly out,
belling,
bellied,
bellows,
bellhop,
bellboy,
rubella,
bellman,
barbell,
isabella,
bluebell,
bellyful,
glabella,
bellying,
bellwether,
potbelly,
fire bell.