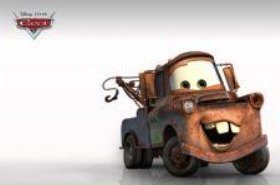 Random good picture Not show
1. The necrosis foci were seen in corium.
2. In corium , collagen and elastin forms the 3D structure and are filled with hyaluronic acid, thus creating tender and elastic sin.
3. Efficiency:Penetrate into corium , replenish water and nutrition , repair damaged cells, make skin tissue soft and smooth, moisturize skin , balance oil secretion and whiten skin .
4. Collagen is the main ingredient of skin corium 72%.
4. Sentencedict.com is a sentence dictionary, on which you can find nice sentences for a large number of words.
5. Made in imported corium , comfortable and durable, style and honored.
6. Safety, with corium cooling system of pertinency adjustable .
7. Objective To study the application of corium lower vascular net thin skin flap in hand soft tissue defect.
8. At present, the products of our factory include corium , cloth middle and top grade sofa with "Queen" Brand, anti-bacterium, acarid-defending mattress and other high quality products.
9. Adjustable lens allow us to see the pigment in the corium and the skin aging problem.
10. It could holds 10 pax, tea table which made of solid wood with the corium couch, the modern meeting room facilities from soup to nuts, special style let you feel sobriety and entirely free.
11. I'm free and make a sword by hacksaw, a scabbard by wood, with corium covered on, and fittings by Shoushan stone and boxwood .
12. External application of CAA on angioma resulted in the obliteration or disappearance of the lumen and blood sinus in the corium and subcutaneous layer histopa- thologically.
13. A second - degree burn involves all of the epidermis and much of the corium.
14. In addition, along with the age growth, in the corium layer elastic fibers, the rubber plateau protein breaks down along with it pine, also will facilitate the old molding pore production.
15. Has the reason: The skin normal needs the fat by is located in the corium layer the sebaceous glands secretion, it distributes non-uniform in the body surface.
16. Psoriasis is a common skin disease characterized by over hyperplasia of epidermis and chronic inflammatory reaction of corium.
17. The histopathological patterns consisted basically of reticular degeneration of the epidermis, inflammatory infiltration of the corium and proliferation of the connective tissue.
More similar words:
thorium,
emporium,
sensorium,
natatorium,
moratorium,
haustorium,
auditorium,
sanatorium,
sanatoriums,
scriptorium,
crematorium,
corynebacterium,
curium,
atrium,
barium,
cerium,
imperium,
librium,
natrium,
triumph,
yttrium,
solarium,
samarium,
vivarium,
delirium,
aquarium,
Fusarium,
herbarium,
puerperium,
manubrium.