Synonym:
accommodative,
co-op,
combined,
concerted,
conjunct,
conjunctive,
united.
Similar words:
cooperate,
cooperate with,
operating,
operation,
AND operation,
narrative,
administrative,
operate.
Meaning: [-pərətɪv] n. 1. a jointly owned commercial enterprise (usually organized by farmers or consumers) that produces and distributes goods and services and is run for the benefit of its owners 2. an association formed and operated for the benefit of those using it. adj. 1. involving the joint activity of two or more 2. done with or working with others for a common purpose or benefit 3. willing to adjust to differences in order to obtain agreement.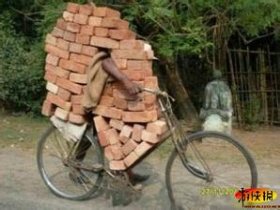 Random good picture Not show
1. The cooperative movement started in Britain in the 19th century.
2. We thank you for your cooperative efforts.
3. The workmen are very cooperative, so the work goes on smoothly.
4. He was doing his best to be cooperative.
5. The family business is now run as a cooperative.
6. The factory is now a workers' cooperative.
7. Employees will generally be more cooperative if their views are taken seriously.
8. Some small cooperative enterprises share out very well.
9. Cooperative activity is essential to effective community work.
10. The magazine is run by a cooperative.
11. We decided to set up a cooperative.
12. I firmly believe in the cooperative ethic, I talk about it a lot.
12. Sentencedict.com try its best to gather and build good sentences.
13. Needless to say, the band was run on cooperative lines with no one in particular leading.
14. The suspect has been cooperative with investigators, but he shows little remorse.
15. Friendly societies and the cooperative movement testified to the accommodation.
16. Some students will be highly cooperative and attentive, and will speak up readily regarding the assignment.
17. Marriage teeters on the line between a cooperative venture and a form of mutual exploitation-ask any divorce lawyer.
18. I also visited a cooperative of peasant farmers who grow sesame seed.
19. Cooperative application development with shared data should be possible via the open repository strategy that Informix has outlined - see above.
20. The Board had considered McFarlane to be a cooperative and credible witness.
21. The manager of the planning department thanked her colleagues for being so cooperative.
22. I've asked them not to play their music so loudly, but they're not being very cooperative.
23. Data in essence were a free and renewable resource contributed by members of the cooperative and cooperatives like them around the world.
24. This is why large bodies of cells, working coherently towards the same cooperative ends, have evolved.
25. We shall only succeed in dealing with the problems through a vast international cooperative effort.
26. But it reopened after a state judge ruled this month that the cooperative could do business under the tenets of Proposition 215.
27. To overcome these problems, small schools in some rural areas have formed cooperative clusters whereby teachers provide curriculum support for each other.
28. For the present, what is needed most is more cooperative work, and less competitive philosophising.
29. Braitman and Ehrenzweig like having it where they live, and feel its cooperative, relaxed ambience is very San Francisco.
30. Only a handful seemed to appreciate the advantages in actively building trust, credibility, and cooperative relationships with peers.
More similar words:
cooperate,
cooperate with,
operating,
operation,
AND operation,
narrative,
administrative,
operate,
operator,
native,
relative,
initiative,
relatively,
innovative,
legislative,
alternative,
conservative,
consideration,
generation gap,
representative,
opera,
active,
motive,
tolerate,
moderate,
desperate,
generate,
incentive,
actively,
desperately.