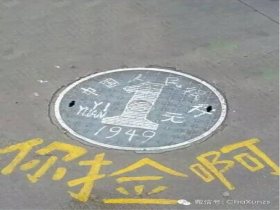 Random good picture Not show
1. 'Have you been here long?' he asked conversationally.
2. We'd wander round the house as we rambled conversationally.
3. I am at an unfavourable position in being conversationally unacquainted with English.
4. But to the contrary, the ability to write conversationally is a highly valued—and marketable—skill.
5. They like you, you know, " he said conversationally."
6. It comes in mirror-image forms — what are conversationally known as left- and right-handed versions.
7. Churchill speaks conversationally about people, events, and publications that a London resident in 1950 would have been familiar with.
8. Conversationally, people also use these words all the time, so the regulation could create discord between the oral and written uses of language.
9. " the Target asks lightly, conversationally, his first words ever said in my direction.
9. Wish you will love sentencedict.com and make progress everyday!
10. Lyrics are written almost conversationally, yet sung with passion.
11. How is it possible to become conversationally fluent in one of these languages in 2-12 months?
12. And had I not wiped the floor with the little squirt, conversationally speaking?
13. "Hello, Lenna. Why have you been following me for a week now?" the Target asks lightly, conversationally, his first words ever said in my direction.
14. The findings suggest that happy lives are social and conversationally deep, rather than solitary and superficial.
15. The middle school reads teaching do not deny reading teaching of other effective ways conversationally.
16. He's going to be giving me private lessons this year, said Harry conversationally .
17. A man who requires to get through to a woman conversationally commands to tap into emotions ratIT than solutions.
18. A man who wants to get through to a woman conversationally needs to tap into emotions rather than solutions.
19. "Looks like she may get above freezing today, this sun stays up, " Simon offered conversationally.
More similar words:
conversational,
conversationalist,
conversation,
conventionally,
constitutional convention,
conventional,
conversant,
malversation,
unconventional,
conventionality,
conventionalized,
conversion,
reconversion,
rationalisation,
nationalisation,
conversion factor,
energy conversion,
conversion factors,
sensational,
converse,
nationally,
rationally,
versatile,
conditionally,
conversely,
organisational,
sensationalism,
sensationalize,
educationally,
operationally.