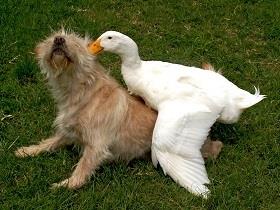 Random good picture Not show
1. Steve's a talented conversationalist with a gift for listening.
2. He was an exuberant conversationalist, and I surrendered in silence to his narratives, feeling so awkward about presenting my own.
3. He is a formidable reader and a talented conversationalist with a gift for listening.
4. Frank was a stimulating conversationalist with up-to-date views on current topics.
5. He's a needler, an observer, a conversationalist who will sit around all afternoon and talk about the game.
6. As a raconteur and conversationalist, scattering indiscretions and gossip with gay abandon, he was the acme of unconventionality.
7. Joan is a brilliant conversationalist.
8. Reynolds was a notable conversationalist.
9. So if you aspire to be a good conversationalist , be an attentive listener.
10. He stared at his conversationalist as one might stare at some strange repulsive animal.
11. She is a great conversationalist.
12. Quiet-spoken and deeply read(sentencedict.com), he is an instructive and entertaining conversationalist with a sardonic sense of humour.
13. Polly described herself as a feminist, a socialist and an anarchist, which of course made her an extremely dull conversationalist.
14. He is even - tempered, easy - going and an excellent conversationalist.
15. Sit back with a smile as you watch ashand - waving conversationalist provoke mirror reactions in another.
16. Right, people skills include being friendly , being a good conversationalist, and making other people comfortable.
More similar words:
conversational,
conversation,
sensationalistic,
nationalisation,
rationalisation,
conventionalized,
nationalist,
rationalist,
nationalistic,
constitutional convention,
ultranationalist,
conventional,
conventionally,
malversation,
unconventional,
conversant,
rationalise,
nationalise,
rationalism,
nationalism,
sensationalize,
personalization,
constitutionalism,
conversion,
internationalism,
conceptualisation,
reconversion,
conversion factor,
energy conversion,
rationalization.