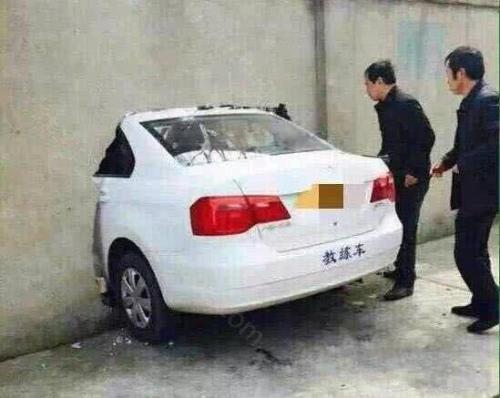 Random good picture Not show
1. Different lawyers may construe the same law differently.
2. How do you construe what he did?
3. We are taught to construe these terms in a particular way.
4. He may construe the approach as a hostile act.
5. He knows his Latin grammar indifferently, and cannot construe easily.
6. You may construe the statement of the government spokesman in a number of different ways.
7. Polly itches for her(sentencedict.com), but they continue to construe.
8. It is for the courts alone to construe such legislation.
9. Poets might construe that as a call to arms against a culture of minute-to-minute rush and bottom lines.
10. Accordingly, we would construe the guarantee and debenture in the same way that we have construed the mortgage deeds.
11. Instances occur where the courts feel obliged to construe a statute in a way that they themselves acknowledge creates outrageous injustice.
12. A court will construe the parties' contractual relationship against its factual background.
13. Lord Morton went on to construe the statutory terms extremely narrowly as permitting challenge only if express statutory requirements were violated.
14. The courts were generally reluctant to construe an exclusion clause as covering cases of breach of fundamental term or fundamental breach.
15. The function of the court is to construe and apply the enactments of Parliament.
16. This article track around discuss and construe, find out whys, point out the ways to turn away the suddenness hurt accidents and procreant the bother of economy and law.
17. Why do you construe my silence as a sign of disapproval?
18. In so far as her mind could construe, she acknowledged benefits received.
19. The utmost that was generally attempted...was to construe five or six of Tully's orations, as many books of Virgil, and part only of the Greek Testament, with some chapters of the Hebrew Psalter.
20. He had tried to construe a passage from Homer.
21. In the second section, I construe Kant's sketch in detail.
22. And for decoration lighting of plaza, steel construe, curtain wall, stage background and place of entertainment.
23. Let him construe the letter into English, and parse it over perfectly.
24. To deduce ( a principle or doctrine ); construe ( a meaning ).
25. This sentence is difficult to construe.
26. You can construe what he said in a number of different ways.
27. To construe good English into bad Chinese.
28. It may turn out that it is therefore a mistake to construe social science along the lines of natural science.
29. Still, the Astropath would remember, and some scholar on the Governor's staff might construe the meaning.
30. The new President, too, seizes an early occasion to indorse and strongly construe that decision, and to express his astonishment that any different view had ever been entertained!
More similar words:
construct,
construction,
constructing,
constraint,
instruct,
instructor,
instrument,
instruction,
instructional,
demonstrate,
constant,
struggle against,
demonstration,
constitute,
constitution,
constitutional convention,
constitutional,
unconstitutional,
TRUE,
come true,
non-stop,
monster,
structure,
structural,
struggle for,
destruction,
mainstream,
nation-state,
CONS,
infrastructure.