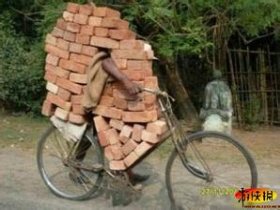 Random good picture Not show
1. He got permission from his commanding officer to join me.
2. He has a commanding presence and deep, authoritative voice.
3. The commanding officer is putting Sergeant Green in for the Victoria Cross.
4. The castle occupies a commanding position on a hill.
5. Right now you're in a more commanding position than you have been for ages.
6. The Socialists now have a commanding lead over their opponents.
7. The team has now built up a commanding lead.
8. The house occupies a commanding position at the top of the valley.
9. Through the window I could see the commanding figure of Mrs Bradshaw.
10. He has a commanding presence and an authoritative voice.
11. The battalion marched past their commanding officer.
12. He has a commanding lead in the championships.
13. The French vessel has a commanding lead.
13. Sentencedict.com is a sentence dictionary, on which you can find good sentences for a large number of words.
14. Our team has a commanding lead of forty to twenty.
15. His boots and purple beret identify him as commanding the Scottish Paratroops.
16. The commanding officer expected unquestioning obedience from his men.
17. The fort occupies a commanding position.
18. Her style is commanding, decisive and responsible.
19. The head of the kindergarten has such a commanding voice that everyone there obeys her.
20. The troops were ranged in front of the commanding officer.
21. Lovett was a tall, commanding man with a waxed gray mustache.
22. The house stood on a hill commanding the whole town.
23. In the absence of my commanding officer, I acted on my own initiative.
24. The president is a man with a commanding appearance.
25. They built a castle commanding the river crossing.
26. One team has already built up a commanding lead.
27. The matter was passed on to me, as your commanding officer.
28. The voice at the other end of the line was serious and commanding.
29. The enemy officer delivered up his sword to our commanding officer.
30. She is likely to be court-martialled for disobeying her commanding officer.
More similar words:
demanding,
undemanding,
standing committee,
command,
commander,
commandeer,
commandment,
command system,
take command of,
chain of command,
ten commandments,
commander in chief,
ending,
landing,
finding,
binding,
lending,
mending,
bending,
standing,
funding,
tending,
branding,
bonding,
winding,
pending,
pounding,
spending,
unending,
findings.