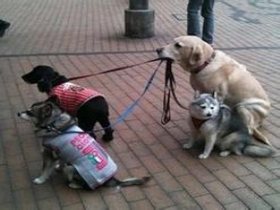 Random good picture Not show
1. The commander said that the army would comply with the ceasefire.
2. The company commander rallied his defeated and dispersed troops.
3. The commander rallied his troops around him.
4. The allied commander demanded their immediate and unconditional surrender.
5. MacArthur was Supreme Commander for the allied powers in the Pacific.
6. He is the commander of an expedition.
7. He was an okay battery commander.
8. He is the commander of the expedition.
9. The cavalry commander predicted that many Sioux would bite the dust if they attacked the fort.
10. The commander ambushed his troops in the woods for the morning attack.
11. The commander ordered his men to advance.
12. Orders were passed to the commander at the front in an abbreviated form.
13. The commander waved to the soldiers to march on.
14. The commander and some of the men had been released.
15. The commander radioed him orders to stop and wait.
16. Early in 1941 he was named commander of the Afrika Korps.
16. Wish you can benefit from our online sentence dictionary and make progress every day!
17. The Queen is Commander in Chief of the British armed forces.
18. The commander has whistled up reinforcements.
19. The commander deployed his men along the railway.
20. The commander commended the soldier for his bravery.
21. The company commander roared his command.
22. The division commander called down a heavy bombardment on the enemy lines.
23. The commander countermanded the reinforcements to the battlefield.
24. General Eisenhower was Supreme Allied Commander in Western Europe.
25. The commander was recalled from the frontline.
26. Decision is a quality requisite to a commander.
27. The operation is being seen as a swift riposte to the killing of a senior army commander.
28. The troops will go into action as soon as their commander gives the word.
29. If mistakes occurred, they were assumed to be the fault of the commander on the spot.
30. The government has accepted the resignation of a senior army commander.
More similar words:
wander,
under,
render,
tender,
gender,
undergo,
founder,
under way,
offender,
reminder,
defender,
come under,
fall under,
undermine,
undertake,
wanderlust,
understand,
underlying,
under control,
undergraduate,
independent,
independence,
summary,
grammar,
dilemma,
teammate,
summation,
in common,
comment,
commonly.