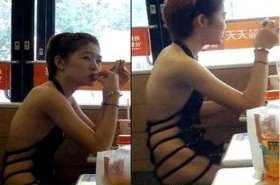 Random good picture Not show
1. He rendered a report to the commander-in-chief.
2. He was to be the commander-in-chief of the armed forces.
3. The commander-in-chief was given 36 hours to secure a withdrawal of his troops from the combat zone.
4. The power of the commander-in-chief was absolute.
4. Sentencedict.com is a online sentence dictionary, on which you can find nice sentences for a large number of words.
5. The Commander-in-Chief agreed to the plan and also authorized Stirling to recruit a further six officers and up to forty men.
6. He is the first commander-in-chief without active duty military experience since Franklin D.. Roosevelt.
7. The nation could ill afford a logy commander-in-chief in the event of nuclear attack.
8. He remained calm and imposing, a true Commander-in-Chief wielding sovereign authority.
9. But commander-in-chief Douglas MacArthur wanted to play for higher stakes.
10. The Commander-in-Chief reviewed the troops.
11. He was aware that the commander-in-chief of his armed forces was more inclined to take orders from his mum than his king.
12. Soares, as Commander-in-Chief, urged the government to respond to military pressure for changes in pay and professional career structures.
13. I started my relations with our new commander-in-chief in high hopes.
14. He had no right to abandon his commander-in-chief in distress.
15. His appointment as commander-in-chief in India had been generally acclaimed.
16. He is commander-in-chief in name only.
17. Our commander-in-chief in Greece has just flown back for further instructions about massacring the Greek people.
18. Braunau was the chief headquarters of the commander-in-chief, Kutuzov.
19. But the commander-in-chief Rundstedt think this is the Allied diversionary tactics, and do not care.
20. Sam Houston was chosen commander-in-chief of the Texas Army.
21. The battalion went on parade to welcome the new commander-in-chief.
22. Eight other senior air force officers, including Air Force Commander-in-Chief Brig. -Gen.
23. This press conference was the final straw for some officers, including a former Commander-in-Chief, General Challe.
24. Over the following months, de Gaulle assumed total control over political affairs and substantially reduced Giraud's authority as Commander-in-Chief.
25. He was considered to be a mouthpiece for Bouterse, whom he immediately reinstated as Army Commander-in-Chief.
26. In 1783, General George Washington resigned his Commission as Commander-in-Chief of the Continental Army to the Congress, consolidating the democratic principle of civil control over military forces.
27. As a soldier, I regard him as our leader and commander-in-chief .
28. Both Rommel and his direct superior Field Marshal Rundstedt, Commander-in-Chief in the west believed that the Allies would land on Calais.
29. Byron was led by a yeoman into the presence of the commander-in-chief of the Asiatic Fleet.
30. When we first started, people everywhere asked the same questions. Could a woman really serve as commander-in-chief?
More similar words:
commander in chief,
commander,
commandeer,
underachieve,
underachiever,
underachievement,
wandering,
chief,
wondering,
hindering,
pondering,
rendering,
meandering,
squandering,
thundering,
blundering,
laundering,
chiefly,
chiefdom,
kerchief,
mischief,
chieftain,
fire chief,
money laundering,
police chief,
handkerchief,
command,
chief justice,
chief of state,
chief of staff.