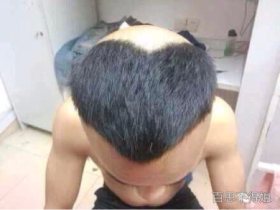 Random good picture Not show
1. Gary Roughead, 45, was endorsed as commandant of midshipmen by Adm.
2. Such were the victories available to the Commandant in his skirmishes with his Political Officer.
3. After their tour, Anderson and the camp commandant arranged for the white officials to meet some of the hard-core men.
4. He had headed for Berka Satellite field, whose commandant had obviously taken the lesson of previous raids to heart.
5. William Bogle, Commandant of Midshipmen, tells each class of plebes.
5. Sentencedict.com try its best to collect and create good sentences.
6. After that... commandant of West Point.
7. Commandant von Steinholz surveyed the blue and white birthday cake Leonore carried in, candles burning brightly, in the darkened room.
8. John insisted on seeing the commandant.
9. The Marine Corps commandant, Gen.
10. He wrote to the fleet commander to the commandant of the Marine Corps.
11. The Commandant has nevertheless been compelled to look into the problem.
12. The commandant and his wife live over there.
13. Former Commandant of the Industrial College of the US Armed Forces.
14. The commandant issues a flat order.
15. The academy's commandant, General Andrew Ritchie , jokingly warned of tough times ahead.
16. Former Commandant of the United States Coast Guard.
17. The Commandant has had a rotten day.
18. I appreciate Admiral Thad Allen, who's now the Commandant of the United States Coast Guard, who is with us today.
19. His final active duty assignment was as the Commandant of the Armed Forces Staff College.
20. The academy commandant, General Andrew Ritchie, jokingly warned of tough times ahead.
21. He would not attend parade, he would avoid his Commandant.
22. Holly no longer looked at him, he stared back at the stunted ruin that had been the office of the Commandant.
23. Among them were Luftwaffe chief Hermann Goering, Hitler's former deputy Rudolf Hess, Nazi propagandist Julius Streicher and former Auschwitz commandant Rudolf Hoess, among others.
More similar words:
command,
commando,
commander,
commandeer,
commanding,
commandment,
andante,
command system,
take command of,
fondant,
pendant,
unity of command,
chain of command,
redundant,
abundant,
commander in chief,
ten commandments,
commander-in-chief,
dependant,
attendant,
ascendant,
defendant,
intendant,
abundantly,
descendant,
superabundant,
descendants,
be abundant in,
command line interface,
flight attendant.