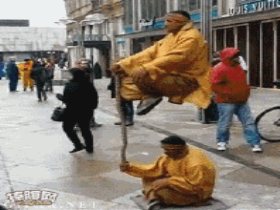 Random good picture Not show
1. She was diagnosed as having clinical depression.
2. About one in every 20 people have clinical depression.
3. The therapy has helped people with clinical depression .
4. He suffers from chronic back pain and clinical depression, conditions for which he is reportedly no received medical attention.
5. Four of five people with clinical depression can improve and resume daily activity, usually within weeks.
6. I can give you clinical depression.
7. One assumes other factors were at work, perhaps clinical depression, so that the medal controversy precipitated his decision.
8. Another important symptom of clinical depression is loss of the capacity to love.
9. Similar definitions apply to osteoporosis or clinical depression.
10. First, it offers the possibility of treating clinical depression with what is, in effect , a vaccination.
11. Failing hips can be replaced, clinical depression controlled, cataracts removed in a 30 - minute surgical procedure.
12. Clinical depression affects about 16 % of the population at least once in their lives.
13. But clinical depression is treatable.
14. For the first few months after Daniel died, I was in a state of clinical depression.
15. There is, however, abundant evidence that many patients vulnerable to clinical depression have a constitutional deficit of serotonin.
16. Darlington magistrates were told Mr Siddle had been suffering from clinical depression triggered by business problems.
17. Of those who commit suicide, 60 percent suffer from clinical depression(http://sentencedict.com/clinical depression.html), Quinnett claims.
18. That, plus evidence that folate deficiency is associated with clinical depression, suggests eating spinach, orange juice and Marmite, which are all rich in folic acid.
19. For Kendler , there is a clear, bright line between normal grief and clinical depression.
20. Bubl believes that a similar technique could be used to aid diagnosis of clinical depression.
21. But do these numbers really reflect an epidemic of clinical depression?
22. Therefore, a medication for stimulating the left prefrontal lobe of the brain would be an effective treatment for clinical depression.
More similar words:
manic depression,
depression,
great depression,
economic depression,
numerical expression,
repression,
clinical,
clinically,
depressive,
depressing,
depressingly,
clinical trial,
clinical neurology,
clinical psychology,
expressionless,
clinical psychologist,
impression,
compression,
oppression,
suppression,
expression,
expressions,
expressional,
decompression,
impressionism,
impressionist,
expressionism,
expressionist,
self-expression,
impressionable.