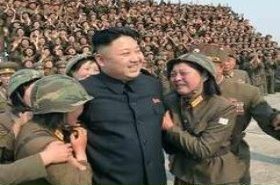 Random good picture Not show
(1) Clearing one's conscience is medicinal for the soul.
(2) It seems to be clearing up.
(3) The centre will act as a clearing house for research projects for former nuclear scientists.
(4) They pitched their tent in a little clearing in the wood.
(5) They were clearing up when the second bomb exploded.
(6) Dad was clearing up in the kitchen.
(7) Emergency teams are still clearing the debris from the plane crash.
(8) There's no need to exhaust yourself clearing up-we'll do it.
(9) Clearing trees by burning is highly destructive of the forest environment.
(10) The men were clearing all the pollution off the shore.
(11) The sky clearing up and cloudy, after happiness only loneliness.
(12) After lunch there was a little more clearing up to do than usual.
(13) The Prime Minister resigned today(sentencedict.com), clearing the way for the formation of a new government.
(14) A helicopter landed in a clearing in the dense jungle.
(15) The hare darted along the edge of the clearing.
(16) He's clearing rubbish out of the attic.
(17) Snowplows have been out clearing the roads.
(18) I found the letters when I was clearing out after my father died.
(19) When it came to clearing up afterwards, Anne was conspicuous by her absence.
(20) In the end, we got the children clearing the playground.
(21) I took the precaution of clearing out my desk before I left.
(22) He fired an arrow into a clearing in the forest.
(23) Will and Joe were busily employed in clearing out all the furniture.
(24) He wandered around, clearing up in a desultory way.
(25) We made camp that night in a clearing in the woods.
(26) Workers have been clearing the wreckage from the tracks.
(27) He had several goes at the high jump before he succeeded in clearing it.
(28) They all went home and I finished up doing most of the clearing up.
(29) I always seem to get lumbered with the job of clearing up after a party.
(30) She came across a pile of old photographs while she was clearing the attic.
More similar words:
bearings,
clear,
nuclear,
clear off,
clearly,
clear out,
clear up,
unclear,
clear away,
bear in mind,
staring,
earring,
marine,
learn,
submarine,
learned,
learn from,
ring,
bring,
leading,
ring out,
boring,
during,
ring up,
string,
cringe,
pleasing,
mothering,
bring up,
bring out.