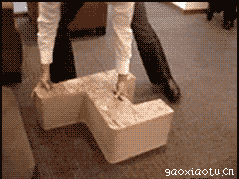 Sentencedict.com random good picture
1. Cholera has carried off half the people in the village.
2. Cholera was rampant in the district.
3. The cholera has been killing off many children in the town.
4. Cholera thrives in poor sanitary conditions.
5. The incidence of cholera in the camps has reached plague proportions.
6. The cholera outbreak has been contained.
7. Cholera spread like wildfire through the camps.
8. In these areas, typhoid and cholera are often caught from contaminated water supplies.
9. Two cases of cholera, one of which has ended fatally, have occurred here.
10. The area was struck by an outbreak of cholera.
11. Fears are growing of a cholera outbreak following the appearance of a number of cases in the city.
12. Two deaths from cholera have been reported.
13. They feared a new cholera pandemic.
14. Conditions were ripe for an outbreak of cholera.
15. In Peru, a cholera outbreak continues to spread.
16. A great cholera epidemic raged across Europe in 1831.
17. The best prevention for cholera is to boil or filter water, and eat only well-cooked food.
18. The recent outbreaks of cholera are a timely reminder that this disease is still a serious health hazard.
19. The man has been infected with cholera.
20. There have been no more notifications of cholera cases in the last week.
21. Have you had your cholera jabs yet?
21. Wish you can benefit from sentencedict.com and make progress everyday!
22. Cholera is transmitted through contaminated water.
23. This is a culture of cholera germs.
24. The spread of cholera alarmed the whole city.
25. Have you had your typhoid and cholera shots?
26. A cholera epidemic swept the country.
27. The church has held them through fire and cholera epidemics since they arrived here with the compliments of the Bishop of London.
28. Mass burials are now under way in an effort to ward off an outbreak of cholera.
29. Using narrow-necked water containers to reduce the risk of cholera in homes without running water in cholera-endemic areas.
30. Nor has he provided any evidence to support his belief that cholera is spread in drinking water.
More similar words:
choler,
choleric,
wholesaler,
cholesterol,
cholecystitis,
tolerant,
tolerate,
tolerance,
tolerably,
tolerable,
cholecystectomy,
intolerant,
toleration,
intolerance,
intolerable,
hole,
whole,
holey,
as a whole,
holler,
pothole,
pinhole,
keyhole,
asshole,
scholar,
bolero,
gaoler,
cooler,
wholesale,
wholefood.