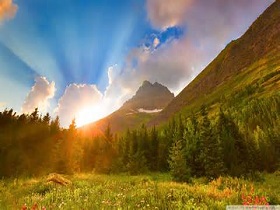 Random good picture Not show
1. Mr Cross will assume the role of Chief Executive with a team of four directors.
2. The new Chief Executive was profiled in yesterday's newspaper.
3. The President of the US is the chief executive of the country.
4. Chief executive David Prosser said the takeover speculation was wrong and no one was sniffing around.
5. He is due to retire as chief executive next year.
6. Andrew Kirkham will be her successor as Chief Executive.
7. He announced his retirement as chief executive of the company.
8. He will report to Greg Carr, Boston Technology's chief executive.
9. She's the chief executive of one of the country's largest charities.
10. They called on her to resign as chief executive.
11. A hospital chief executive has quashed rumours that people will lose their jobs.
12. She took over as chief executive of the Book Trust.
13. We congratulate James on his well-deserved promotion to Chief Executive.
14. The Chief Executive issued a statement to quash rumours of financial problems.
15. The chief executive addressed the board.
16. The chief executive will set in train the process of finding a successor.
17. He quit his post as chief executive.
18. He eventually ascended to the position of chief executive.
19. The Chief Executive will usually be invited to meet a Minister of the Department to discuss the report.
20. But Robert Brown, Bombardier's chief executive, told analysts yesterday the SkyWest deal involved no government subsidies.
21. It is not known how any new chief executive will liaise with existing district managers.
22. Even as a young woman she had been perceived as a future chief executive.
23. If she were involved in business,(sentencedict .com) she would make a strong chief executive.
24. O'Rourke retired after a 15-year career with Bisons, latterly as chief executive.
25. The President of this company is just a figurehead - the Chief Executive has day-to-day control.
26. EWS carried out further bloodletting by sacking senior employees, but has acquired a new chief executive.
27. He is to remain in the hot seat as chief executive.
28. Depending on the situation, he may report to the chief executive, to a functional manager, or to a steering committee.
29. There is no necessity to appoint a legally qualified chief executive or clerk.
30. A city official put his arm around a developer; the chief executive of an advertising agency greeted a banker.
More similar words:
executive,
execution,
consecutive,
execute,
chief of state,
prosecution,
diminutive,
persecute,
cut in,
prosecutor,
cut into,
circumlocution,
defensive,
motive,
active,
native,
furtive,
actively,
relative,
punitive,
abortive,
incentive,
positive,
deductive,
creative,
supportive,
assertive,
sensitive,
deceptive,
proactive.