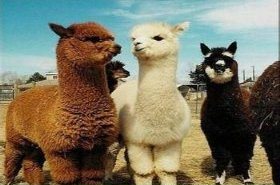 Random good picture Not show
1. You'vegot a smudge of soot on your cheek.
2. She pecked her father lightly on the cheek.
3. There were dark streaks down her cheeks where she had been crying.
4. She twined her arms round him and kissed his cheek.
5. The tears ran down her cheeks.
6. She kissed her baby on the cheek.
7. She touched his cheek gently with her fingertips.
8. She had a healthy glow in her cheeks.
9. He gave her a slap on the cheek.
10. Big tears ran down her cheeks and splashed onto the paper.
11. He pinched the child's cheek playfully.
12. The child's cheeks are tinged with red.
12. Sentencedict.com try its best to gather and build good sentences.
13. Blood trickled slowly down his cheek.
14. He plumped up his cheeks in an expression of annoyance.
15. Rosy cheeks are a symbol of good health.
16. He kissed her lightly on the cheek.
17. The tears trickled down her cheeks.
18. It was incongruous to see a thief sitting there cheek by jowl with the policeman.
19. Tears were running down her cheeks.
20. She had a tiny mole on her cheek.
21. From over the bridges and Liffey walls they cheeked the captains with cries of: Hey, Mister!
22. Materials and Methods: CT scan cheeked epidural hematoma and subdural hematoma in 11 cases.
23. She was stout, pink - cheeked and silver - haired and always a little breathless from too tightly laced stays.
24. Thank you for letting a chubby - cheeked two - year - old run wild among your most precious possessions.
25. He was not only rosy - cheeked, but radiant. He was the essence of sunshine and good - humour.
26. Chipmunk - cheeked Louis Armstrong was one of the most famous band leaders of the big - band era.
27. That night her father visited my father and left, red - cheeked and indignant.
28. Now , the apple had been so cleverly made that only rose - cheeked side contained the poison.
29. Michael took command of the group even as a chubby - cheeked kindergartner.
30. She remembered the day he had come home and cheeked her father.
More similar words:
rosy-cheeked,
cheek,
cheeky,
cheekbone,
cheek-bone,
cheekily,
cheek by jowl,
tongue-in-cheek,
seeker,
weekend,
sleeker,
beekeeper,
weekends,
weekender,
beekeeping,
on the weekend,
shrieked,
weekend warrior,
cheddar cheese,
cheep,
cheer,
cheesy,
cheese,
lychee,
cheery,
cheers,
checked,
cheetah,
cheesed,
cheer up.