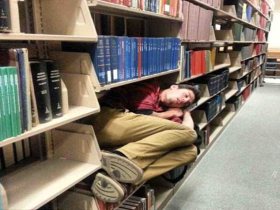 Random good picture Not show
1) If I change shape, and you forget the time.
2) It also prompts changes in the cytoskeleton so that the cell changes shape during mitosis.
3) Thoroughly braced, desperately consuming carbohydrates against the howling winds of the North Sea, I changed shape.
4) I watched myself in shop windows, my image rippling along, changing shape.
5) These ferns began to slowly change shape and structure during the Devonian, and some became tall and tree-like.
6) The ground beneath my feet swirled and changed shape as easily as the air through which I moved.
7) Periodically, they moult their thin transparent skins,[http://sentencedict.com/change shape.html] changing shape as they do so.
8) Cells can also change shape, exert forces, and move from one place in the embryo to another.
9) These boots change shape depending on the speed and motion of the wearer.
10) Change shape was mainly annular scotoma and diffuse damage, change degree was mainly light and medium damage.
11) Don't werewolves automatically change shape at the full moon , whether or not there are clouds?
12) They have been seen to spring suddenly into existence, to change shape, merge and split.
13) Sickle-cell disease is an inherited blood disorder in which the red blood cells change shape in a characteristic way.
14) There might then be a cascade effect as more and more proteins change shape.
15) The " airplane dress " is made from glass fiber and uses a remote control to change shape.
More similar words:
wedge-shaped,
clothes hanger,
stock exchanges,
reshape,
cone shape,
take shape,
cone-shaped,
tube-shaped,
dome-shaped,
in the shape of,
square-shaped,
sickle-shaped,
change hands,
change,
floating exchange rate,
changer,
changed,
change up,
exchange,
net change,
change-up,
change for,
unchanged,
changeful,
archangel,
exchanged,
exchanger,
change down,
sea change,
for a change.