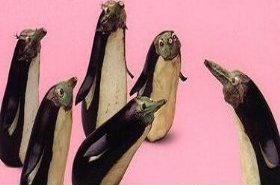 Random good picture Not show
1. This is a centrally planned economy.
2. Low growth rates pose particular dangers for centrally planned economies.
3. The economy of the Soviet Union leans heavily toward a centrally planned economy.
4. China has also escaped the fate of old-style centrally planned economies like Cuba's, because Deng and his followers were more pragmatic than ideological.
5. Today, most countries that once had centrally planned economies have abandoned this system and are trying to develop market economies.
5. Sentencedict.com is a online sentence dictionary, on which you can find good sentences for a large number of words.
6. The fear of cities and their chaos clashes, in the minds of development experts, with the urge to establish centrally planned economies, which implicitly seek to concentrate economic activity.
7. During the last fifteen years, nations across the globe embarked on a historic transformation away from centrally planned economies to market-oriented ones.
8. Sri Lanka, the Seychelles and Syria, tended toward more centrally planned economies.
9. Over the past decade they have faced up to the challenges involved in the transition from centrally planned economies to free market democracies.
10. And if anyone needed more proof, they could look at the world's most extreme examples of big government—the centrally planned economies of the former Soviet Union and other communist states.
More similar words:
planned economy,
central planning,
controlled economy,
deconcentration,
mixed economy,
economically,
family planning,
decentralization of authority,
planned obsolescence,
centrally,
decentralize,
decentralise,
decentralized,
decentralised,
agricultural economics,
planned,
decentralization,
decentralisation,
unplanned,
economic recovery,
economic,
economics,
economize,
economist,
economise,
uneconomic,
economical,
economizer,
economic condition,
economic aid.