Synonym:
African tea,
Arabian tea,
CAT,
CT,
Caterpillar,
barf,
be sick,
big cat,
bozo,
cast,
cat-o'-nine-tails,
chuck,
computed axial tomography,
computed tomography,
computerized axial tomography,
computerized tomography,
disgorge,
guy,
hombre,
honk,
kat,
khat,
puke,
purge,
qat,
quat,
regorge,
regurgitate,
retch,
sick,
spew,
spue,
throw up,
true cat,
upchuck,
vomit,
vomit up.
Similar words:
catch,
educate,
vacate,
cattle,
locate,
scatter,
educator,
catalog.
Meaning: [kæt] n. 1. feline mammal usually having thick soft fur and no ability to roar: domestic cats; wildcats 2. an informal term for a youth or man 3. a spiteful woman gossip 4. the leaves of the shrub Catha edulis which are chewed like tobacco or used to make tea; has the effect of a euphoric stimulant 5. a whip with nine knotted cords 6. a large tracked vehicle that is propelled by two endless metal belts; frequently used for moving earth in construction and farm work 7. any of several large cats typically able to roar and living in the wild 8. a method of examining body organs by scanning them with X rays and using a computer to construct a series of cross-sectional scans along a single axis. v. 1. beat with a cat-o'-nine-tails 2. eject the contents of the stomach through the mouth.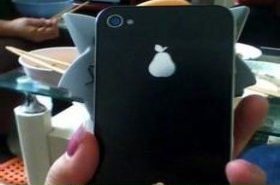 Random good picture Not show
1. A gloved
cat
catches no mice.

2. When the weasel and the
cat
make a marriage, it is a very ill presage.

3. The
cat
and dog may kiss, yet are none the better friends.

3. Sentencedict.com is a online sentence dictionary, on which you can find good sentences for a large number of words.
4. The
cat
and dog may kiss, yet are none the better.

5. A
cat
may look at a king.

6. When the
cat
's away, the mice will play.

7. Ale will make a
cat
speak.

8. It is said that a
cat
hath nine lives, yet care would wear them all out.

9. The scalded
cat
fears cold water.

10. There's more than one way to skin a
cat
.

11. A blate
cat
makes a proud mouse.

12. The
cat
shut its eyes while it steals cream.

13. There are more ways of killing a
cat
than choking it with cream.

14. A scalded
cat
dreads [fears] (even) cold water.

15. It is clear that the cat has eaten it!
16. A cat was basking on the window sill.
17. They finally found the cat up on the roof.
18. Our cat likes to sharpen her claws on the legs of the dining table.
19. The cat curled into a ball and went to sleep.
20. A cat is a tame animal.
21. The cat is creeping silently towards the bird.
22. Cat would eat fish and would not wet her feet.
23. The cat was clawing at the leg of the chair.
24. The cat insinuated herself into the kitchen.
25. The cat tried to get between the chair and the wall.
26. Our cat usually stays out at night.
27. Our cat has glossy black fur.
28. The cat laid a dead mouse at my feet.
29. I was trying to keep the party a secret, but Mel went and let the cat out of the bag.
30. They are offering a reward for the return of their cat.
More similar words:
catch,
educate,
vacate,
cattle,
locate,
scatter,
educator,
catalog,
catch on,
catches,
delicate,
abdicate,
dedicate,
advocate,
education,
indicate,
category,
location,
Catholic,
indicator,
catch fire,
intricate,
truncated,
eradicate,
vindicate,
bifurcate,
invocation,
communicate,
indication,
educational.