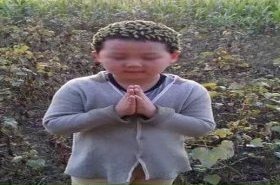 Random good picture Not show
1) All carry-on luggage must be stored under your seat or in the overhead compartments.
2) I'm travelling light — I just have a carry-on.
3) Do you have any carry-on luggage?
4) There was a real carry-on when Pat was found kissing Ashley.
5) I've never heard such a carry-on!
6) Of course, there was a lot of carry-on about the way Eb went,[http://sentencedict.com/carry-on.html] from what I hear.
7) Keep medications, credit cards and glasses in your carry-on bag.
8) Such a carry-on Sally-Anne had never seen, and all of it exhausting.
9) But there was a lot of boring administrative carry-on to be dealt with.
10) Only one carry-on is allowed.
11) Passenger's carry-on baggage is x-rayed.
12) Dressed in impeccably cut suits and wheeling his carry-on bag with the deftness of a seasoned pro, he glides through airports and chain hotels as if he owned them, as in a sense he does.
13) That bag is too heavy to be carry-on luggage.
14) A: I just have this one small (bag/ carry-on/ piece of luggage). B: O.K. Here's your ticket, sir.
15) We have all seen how carry-on baggage has gotten out of control.
16) The way I see it, anything with wheels is by definition not carry-on luggage.
17) It was a mystery though why Salt joined their odd carry-on.
18) You've made it impossible for him to change his mind, with your carry-on in public.
19) Tighter airline scrutiny of the size and amount of carry-on luggage.
20) Airlines have increased their scrutiny of the size and amount of carry-on luggage.
21) There were 28 hijackings of U-S. passenger aircraft in 1972, despite profiling to determine whose carry-on luggage would be X-rayed.
22) Its the underhand way you went about the heavy petting and damp carry-on, Douglas.
23) Hidden city tickets are risky unless used only for one-way travel by people with carry-on luggage.
24) Global travelers now bring in a steady supply from around the world, inconspicuously undeclared in checked bags and carry-on luggage.
25) We recently announced our latest innovation, which is designed to relieve the carry-on crisis, saving you time and money.
26) A few months ago, I wrote about the contents of my carry-on ( Minimalist Travel: What's in My Suitcase). This is the only bag I travel with, whether I'm going away for one week or three months.
27) If you don't have a carriage, either bring or rent a cart for wheeling any carry-on items you may have.
28) China's only budget airline, Spring Airlines, has abandoned a plan to charge passengers for check-in or carry-on baggage exceeding 5 kg, an airline spokesman said.
29) Transportation Security Administration officer finds unallowable liquids in a passenger's carry-on luggage at Hartsfield-Jackson Atlanta International Airport.
30) If I travel by myself for three days or less, I bring only a carry-on.
More similar words:
carry on,
carry out,
carry off,
carry over,
card-carrying,
carry,
carrying,
carry the day,
carry through,
carrying capacity,
carry coals to Newcastle,
try on,
everyone,
cryonics,
marry,
parry,
tarry,
quarry,
quarrying,
harry truman,
harry s truman,
carrot,
scarred,
carried,
carrier,
carriage,
carrousel,
carriageway,
aircraft carrier,
arrest warrant.