Synonym:
add-in,
batting order,
bill,
bill of fare,
board,
calling card,
carte,
carte du jour,
circuit board,
circuit card,
identity card,
lineup,
menu,
notice,
placard,
plug-in,
poster,
posting,
scorecard,
tease,
visiting card,
wag,
wit.
Similar words:
car,
care,
scare,
cart,
hard,
yard,
scary,
carve.
Meaning: [kɑːd] n. 1. one of a set of small pieces of stiff paper marked in various ways and used for playing games or for telling fortunes 2. a card certifying the identity of the bearer 3. a rectangular piece of stiff paper used to send messages (may have printed greetings or pictures) 4. thin cardboard, usually rectangular 5. a witty amusing person who makes jokes 6. a sign posted in a public place as an advertisement 7. a printed or written greeting that is left to indicate that you have visited 8. (golf) a record of scores (as in golf) 9. a list of dishes available at a restaurant 10. (baseball) a list of batters in the order in which they will bat 11. a printed circuit that can be inserted into expansion slots in a computer to increase the computer's capabilities. v. 1. separate the fibers of 2. ask someone for identification to determine whether he or she is old enough to consume liquor.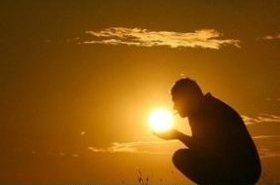 Random good picture Not show
(1) A clear conscience is a sure
card
.

(2) A card can say more than a thousand words. Happy Thanks giving day!
(3) Your credit card is no longer valid.
(4) The credit card business is down, and more borrowers are defaulting on loans.
(5) A banker's card states that a bank will pay the owner's cheques to a stated amount.
(6) But then he decided to play his trump card .
(7) She was charged with credit card fraud.
(8) She was beaten in the semi-finals by wild card Louise Smith.
(9) We should have identification card on the person when we go out.
(10) I noticed she didn't send me a card - I think it was tit for tat because I forgot her birthday last year.
(11) He was given a wild card for the tournament.
(12) This card is to let you know that I still love you after all of these years.
(13) The wild card in the picture is eastern Europe.
(14) Will you be paying by cash or credit card?
(15) John selected a card from the rack.
(16) She counted on her card, but failed.
(17) I see from the postmark that this card was mailed from Mary's holiday address.
(18) He had run up credit card debts of thousands of dollars.
(19) He staked£ 500 on the fifth card.
(20) We sent a card with Christmas greetings.
(21) This credit card allows you to withdraw up to £200 a day from cash dispensers.
(22) The credit card eliminates the need for cash or cheques.
(23) The new card will safeguard the company against fraud.
(24) Don't use these scissors to cut paper or card.
(25) You have to have proof of residence in the state of Texas[http://sentencedict.com/card.html], such as a Texas ID card.
(26) Each worker has to carry a magnetized plastic entry card.
(27) May everything beautiful and best be condensed into this card. I sincerely wish you happiness, cheerfulness and success.
(28) Trace around your template and transfer the design onto a sheet of card.
(29) Please debit my Mastercard / Visa / American Express card .
(30) Members will be admitted on presentation of a membership card.