Synonym:
analyse,
analyze,
canvas fabric,
canvas tent,
canvass,
canvass fabric,
examine,
poll,
sail,
sheet,
study.
Similar words:
invasion,
vast,
invade,
in vain,
vassal,
devastating.
Meaning: ['kænvəs] n. 1. a heavy, closely woven fabric (used for clothing or chairs or sails or tents) 2. an oil painting on canvas fabric 3. the setting for a narrative or fictional or dramatic account 4. a tent made of canvas fabric 5. a large piece of fabric (usually canvas fabric) by means of which wind is used to propel a sailing vessel 6. the mat that forms the floor of the ring in which boxers or professional wrestlers compete. v. 1. solicit votes from potential voters in an electoral campaign 2. get the opinions (of people) by asking specific questions 3. cover with canvas 4. consider in detail and subject to an analysis in order to discover essential features or meaning.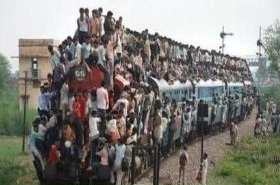 Random good picture Not show
1. Life is a great big canvas, and you should throw all the paint on it you can.
2. The tent began to sag as the canvas became wet.
3. The times that people used canvas boat have become history.
4. He took out a metal flask from a canvas bag.
5. The canvas covering was peeled back.
6. The painter uses a grained canvas that absorbs a lot of paint.
7. The painter brushed over the canvas to bring out a more vivid effect.
8. The goods are packed in canvas.
9. She had recently taken a canvas from the theater and tacked it up on the wall.
10. We need a piece of canvas that weathers well.
11. These questions must be considered on a broader canvas.
12. The boys spent the night under canvas.
13. The canvas was laced to a steel frame.
14. The wrestler pinned his opponent to the canvas.
15. Blobs of paint were dotted around the canvas.
16. This screen was made on canvas.
17. The painter swept a brush over his canvas.
18. Canvas boots are all right but they're not as waterproof as leather.
19. The canvas is stretched over a wooden frame.
20. They spent the night under canvas.
21. Smith painted an oil painting on the canvas.
21. Sentencedict.com is a sentence dictionary, on which you can find excellent sentences for a large number of words.
22. I like to paint on canvas.
23. The hole was covered with canvas.
24. They toted canvas sacks over their shoulders.
25. She sat down cautiously on the red canvas cushions[sentencedict.com], knees modestly together.
26. The back gate was raised, the canvas flaps lowered, and we were on our way.
27. She tried to create the impression of strong sunlight by stippling the canvas in yellow and white.
28. She was in her studio again, painting onto a large canvas.
29. He helped her close the cases up, and then he secured the canvas straps as tight as they would go.
30. But now he uses a computer to draw the designs, and the computer prints them out on canvas.