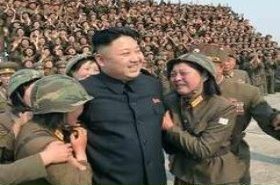 Random good picture Not show
1. She sat dawn in one of the cane chairs without speaking: straight-backed, hands folded.
2. We got settled down in a couple of cane chairs, and I gave her a cigarette.
3. Rosa was sitting in a white cane chair by the window, nursing a baby in her arms.
4. He walks over to the brown cane chair by the porch swing and slouches down in It.
5. A few cane chairs with bright cushions stood near the windows, whose heavy drapes matched the carpeting.
6. Mrs Merrit motioned me to a cane chair and then sat down herself, crossing her legs.
6. Sentencedict.com try its best to collect and create good sentences.
7. Silent and cool in the morning, a cane chair, a pot of light tea, and spacious green waves, what a leisure!
8. He is sitting on a cane chair.
9. That cane chair is comfortable to sit in, especially in the summertime.
10. Lying back in his reclining cane chair, Chueh - hui resumed his reading.
11. The traditional courtyard, cane chair, gray brick wall, flowerpot which carved with orchid, these have no big different with Qing Dynasty. But the people wore Soviet-style clothes.
12. When we see the cane chair, it seems that we see him sitting there, writing quickly in excitement.
13. Where to there is a cane chair in Ningbo sell?
14. The urbane Dane sat on a cane chair and caned his son when the hurricane came.
15. Radios sounded from glowing caves along the pavement; families reclined on cane chairs there, looking out at the night.
More similar words:
in the chair,
take the chair,
lounge chair,
vice chairman,
vice-chairman,
anechoic,
chair,
line chart,
chairman,
armchair,
chairmen,
lawn chair,
pubic hair,
deckchair,
chair lift,
pushchair,
easy chair,
highchair,
chairlift,
deck chair,
wing chair,
chairwomen,
beach chair,
chairperson,
chairwoman,
wheelchair,
sedan chair,
sistine chapel,
swivel chair,
garden chair.