Similar words:
callous,
all out,
fall out,
go all out,
fill out,
roll out,
pull out,
sell out.
Meaning: v. 1. utter aloud; often with surprise, horror, or joy 2. call out loudly, as of names or numbers 3. challenge to a duel call-out. n. a challenge to a fight or duel.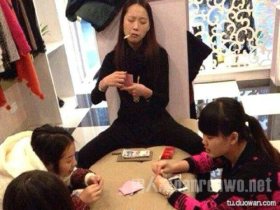 Random good picture Not show
1. In past years a gentleman should call out any man who was rude to his wife.
2. The autocratic government call out the army to suppress the workers'strike.
3. Then they call out our names in order and we answer yes or no.
4. We had to call out an electrician.
5. Trouble can call out a person's best qualities.
6. She was just about to call out when she felt the iron grip of an arm clasped round her throat.
7. They heard him call out in fright.
8. He had difficulty sleeping and sometimes would call out in the night for me to help him light his pipe.
9. One threatened to call out the National Guard to defend Atlanta's water rights.
10. Let's call out for pizza.
11. Daniel wanted to call out his shock, but the incoherent cry turned in his throat into a spurt of stomach bile.
12. It made one call out to her.
13. I wanted to call out to Minna,[sentencedict.com] but restrained myself-the sound of my own voice would have frightened me.
14. Other areas which call out to be critically re-evaluated in this way are methodology and theory.
15. I want to call out bravely, the way little children in the countryside used to exclaim when we passed by.
16. The prisoners used to call out to each other from their cells.
17. So they call out the local Jesuit priest, he takes a good sniff and says it's haunted.
18. Unions have threatened to call out 300,000 workers in coming weeks.
19. She wondered if she should call out to Paxton, just to find out where he was.
20. Mr. Liu sharp couples that will live call out.
21. They call out for another song. And they call out her name: Marian Anderson.
22. I grabbed a chair in a blind panic but heard Dad call out, telling me to put it down.
23. He left them in his wake and when a little distance separated them from him, he heard one call out to him.
24. Sikes and Nancy gave him no chance to escape and Oliver had no breath to call out for help.
25. In the Whiskey Rebellion of 1794, the governor of Pennsylvania refused to call out the state militia.
26. Gloria didn't pause to say anything to the cheery porter at the gates, nor did he call out to them.
27. Although she was just yards from the safety of nearby houses she was too frightened to call out.
28. We must even be judicious when hiking though the outback, where objects sometimes call out for rescue.
29. The way Max's biological clock is ticking, it's a wonder Emma didn't call out the bomb squad.
30. The caster awakens the forces of the wild, which call out to lure the unwary.