Synonym:
call,
cancel,
scratch,
scrub.
Similar words:
all of,
all of a,
pull off,
sell off,
kill off,
smell of,
be full of,
all of a sudden.
Meaning: v. 1. postpone indefinitely or annul something that was scheduled 2. give the calls (to the dancers) for a square dance.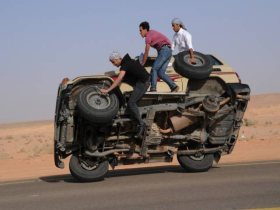 Random good picture Not show
1. He decided to call off his regular press conference.
2. It was decided to call off the search when there was no hope of finding the missing child alive.
3. Don't let anything call off your attention from your studies.
4. They refused to obey the court's order to call off the strike .
5. Call off your thugs, and I'll show you where the money is.
6. Greenpeace refused to call off the event.
7. Rescuers had to call off the search because of worsening weather conditions.
8. The teacher began to call off the names on his list.
9. The administration has officially asked transportation workers to call off their strike.
9. Sentencedict.com is a sentence dictionary, on which you can find excellent sentences for a large number of words.
10. Connahs Quay were angry over Halkyn's decision to call off their match at Pant Newydd an hour before the scheduled start.
11. Kennelly refused to call off the raids, and he was lofty about it, which was compounding his error.
12. Call off the Elvis impersonator and cancel the trip to Vegas.
13. They wanted to get us to call off the strike.
14. It rained so much that they had to call off the soccer game.
15. Their idea was to get us to call off the strike.
16. But it's imperative that the girls should call off the strike today!
17. The commander decided to call off the attack.
18. Since the weather is bad, let's call off the trip.
19. If it rains, we shall call off the picnic.
20. Please call off the dog; it's barking at the children.
21. Call off your dog; it tried to bite me!
22. Rescuers had to call off the search due to worsening weather.
23. He will likely not call off the talks, but might try to possibly leverage some conciliatory talk out of Abbas.
24. The love game is never call off on account of darkness.
25. Romania's government issued a last-minute appeal to him to call off his trip.
26. Finally, a reason to vote for Bob Dole: He will call off the war on drugs.
27. After passing the information to our shore controls we were told to call off the operation and return to Southampton.
28. In spite of the firing 300 demonstrators succeeded in reaching the border at Chakoti, where Khan eventually agreed to call off the march.
29. Only two death row inmates have been put to death since then, and both men chose to call off their appeals.
30. The only loud dissenter was Venezuela, whose envoy urged America and its allies to call off "invasion plans against Libya".
More similar words:
all of,
all of a,
pull off,
sell off,
kill off,
smell of,
be full of,
all of a sudden,
call on,
a good deal of,
all out,
allow,
hello,
ballot,
allow for,
all over,
pillow,
balloon,
shallow,
fill out,
swallow,
go all out,
yellow,
pull out,
roll out,
sell out,
follow,
pull on,
tell on,
smell out.