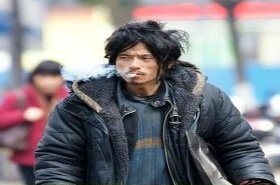 Random good picture Not show
1. He wandered through the streets of Calcutta.
2. It was like the Black Hole of Calcutta on the underground this morning.
3. Everyone in Calcutta knows that I am willing to take every single child.
4. When I visited her in hospital in Calcutta, she looked faded and worn-out.
5. There were occasional air raids on Calcutta.
6. What her first impressions of Calcutta were we shall never know, thanks to her reluctance to talk of such matters.
7. Tagore arrived from Calcutta and sang some songs which soothed the dying prisoner.
8. Killer heat waves fell hundreds in Calcutta and Chicago.
9. Some weeks later, on a visit to Calcutta, I asked her about it.
10. A sick Gooch should not have played in Calcutta with a debilitating virus which developed into a chest infection.
11. Calcutta was then beset with unrest, and Hoppy was kept busy on internal security.
12. D' you think that the Government in Calcutta is prepared to leave us to our fate?
13. Those of them who live in Calcutta are frequent visitors to Motherhouse, especially on festivals and feast days.
14. Jayojit, the economist, arrives in Calcutta already at one remove from his existence.
14. Wish you can benefit from our online sentence dictionary and make progress every day!
15. Many landlords in Calcutta, for example, make prospective tenants promise not to burn coal.
16. Bengal was the real source of wealth, and Calcutta the centre of its export trade.
17. When dawn broke , we were still 50 miles from Calcutta.
18. To get there one has to travel four hours by train from Calcutta to the town of Asansol, 150 miles away.
19. In some individual neighborhoods(sentencedict.com), the population density is three times greater than in the infamous slums of Calcutta or Jakarta.
20. Slowly we made our way by steamer and train down to Calcutta, to join our families and wonder about the future.
21. She was so distressed that she caught the first flight from Calcutta to New Delhi.
22. So newly divorced Jayojit flies from the States to sticky Calcutta with his son.
23. Later, they went regularly to Dhapa, the large leprosy colony in Calcutta, where they tended the sick.
24. The blast at the Sealdah railway terminus in central Calcutta occurred during the evening rush hour.
25. The foundry supplied some 42 spans of varying sizes which enabled the natives to travel from Benares to Calcutta by through train.
26. Once there used to be a leprosy hospital in Calcutta called the Gobra Hospital, located on the outskirts of the city.
27. She has taken Singing lessons at Dakshini Academy in Calcutta.
28. They began to sell their land and, in a final bid to avoid starvation, started to flock to Calcutta.
29. December, January and February are comparatively cool months in Calcutta, and it is quite comfortable out of doors.
30. The railway companies soon turned their attention to the presidency cities of Madras, Bombay, and Calcutta.
More similar words:
mechanical calculator,
renal calculus,
final cut,
calculi,
calculus,
calculate,
calculator,
calculable,
calculated,
dyscalculia,
calculate on,
calculation,
incalculable,
calculating,
calculative,
recalculate,
miscalculate,
miscalculation,
electrical current,
scuttlebutt,
talcum,
normal curve,
animalcule,
tidal current,
talcum powder,
rebuttal,
cut to,
cutty,
cutter,
national currency.