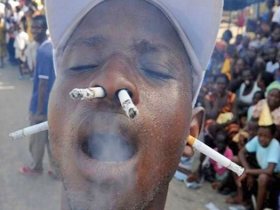 Random good picture Not show
1 She waved bye-bye and got into the car.
2 It's time to go to/time for bye-byes!
3 Say bye-bye to Daddy,(www.Sentencedict.com) Tommy.
4 Bye-bye, see you tomorrow.
5 Definitely not the book to read before bye-byes.
6 B: Bye-bye! Have a pleasant journey!
7 Thank you. Mom and Dad. Bye-bye.
8 If I had a choice between a year of unlimited Easter candy and a year of unlimited sleep, I'd say "Bye-bye Cadbury" and "Hello, bed!"
9 As the old man was leaving, she called out, "Bye-bye, grandpa!"
10 Exit tunnel. Bye-bye, mysterious underground world!
11 Therefore if you are the drugster who likes to blow a cloud, vexation wanting to shake off the smallpox smallpox soon so, should prepare a cigarette determinedly saying so right away "bye-bye".
12 Thank you for the calling. Bye-bye.
13 Patient: Thanks a lot. Bye-bye!
14 A: Thank you, bye-bye.
15 I will. Bye-bye!Bye!
16 It's getting late - it's time for you to go to bye-byes.
17 If there is no more question, thank you and bye-bye!
18 I think Dealer Dan would just like to say bye-bye.
19 What can you see now?I can see an eye. Miaow. Bye-bye cat.
More similar words:
by the bye,
bye,
bye now,
byelaw,
goodbye,
good-bye,
by error,
bye-laws,
play by ear,
by election,
play it by ear,
eyeball,
eyebrow,
rye bread,
eyeballing,
eyebrow pencil,
hereby,
come by,
thereby,
one by one,
whereby,
drive by,
close by,
slide by,
abide by,
scrape by,
replace by,
increase by,
precede by,
take by storm.