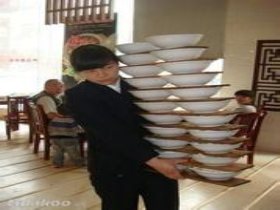 Random good picture Not show
1. Reservations can be made by telephone.
2. We told him the news by telephone.
3. They usually exchanged messages by telephone.
4. The doctor was in touch by telephone with his patients.
5. He learned about his appointment by telephone yesterday.
6. Can I get in touch by telephone?
7. By settling the deal by telephone, Mr. Field had forestalled all his competitors.
8. Trained parenting experts are available for consultation by telephone.
9. The office was bombarded by telephone calls.
10. Let me know it immediately by telephone.
11. Most of the bidding was done by telephone.
12. His doctors conferred by telephone and agreed that he must get away from his family for a time.
13. You can place orders by telephone.
14. You can order tickets by telephone.
15. You can get me by telephone.
16. Authorities were talking to him by telephone shortly before noon on Friday when they heard a gunshot and the line went dead.
17. I was happy to offer advice by telephone while Moby was still a puppy - simple and, better still, free!
18. Forbes, speaking by telephone, promoted his flat tax plan as a catalyst for economic good times.
19. Searches can also be made by telephone or facsimile transmission.
20. To place your order by telephone, call anytime, including weekends quoting reference no: 41-A-ROB.
21. They have planned to link up the two areas by telephone.
22. We can communicate with people in most parts of the world by telephone.
23. Over the years, she said, they kept in touch by telephone and brief, occasional backstage visits at concerts.
24. If the hearing date is very close, the court office should also be notified by telephone.
25. His friends put two and two together, and so did the media(Sentencedict.com ), which beseiged his home by telephone and helicopter.
26. This may include a printed manual, extra functionality in the registered version and product support by telephone or fax.
27. This can be arranged easily by standing order, automatic transfer or by telephone.
28. A similar problem may arise where orders are placed by telephone, or at trade fairs, over lunch and so on.
29. Most were writing up reports between assignments, or busy making arrangements by telephone.
30. I also kept my contacts and my work going during the golf season, even if I did it mostly by telephone.
More similar words:
telephone,
telephony,
telephonic,
telephone call,
telephone box,
telephone bill,
telephone book,
on the telephone,
telephone booth,
telephone network,
telephone number,
telephone operator,
telephone exchange,
telephone directory,
telephoto,
telephoto lens,
mobile phone,
elephant,
persephone,
elephantine,
teleport,
white elephant,
elephantiasis,
telepathy,
a white elephant,
telepathic,
telethon,
teleprompter,
teleportation,
byte.