Synonym:
market,
purchase,
shop.
Antonym:
sell.
Similar words:
buyer,
buy off.
Meaning: [baɪ] n. an advantageous purchase. v. 1. obtain by purchase; acquire by means of a financial transaction 2. make illegal payments to in exchange for favors or influence 3. acquire by trade or sacrifice or exchange 4. accept as true 5. be worth or be capable of buying.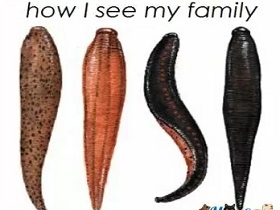 Random good picture Not show
1 He who buys what he does not need will often need what he cannot
buy
.

2 Money can
buy
the devil himself.

3 Money will
buy
a pretty dog, but it won't buy the wag of his tail.

4 It is good to have money to
buy
things that money can buy,but it is better not to lose things money cannot buy.

5 When you go to
buy
, use your eyes not your ears.

6 Kevin stopped to buy the evening paper from a news vendor.
7 Gold will not buy everything.
8 A friend that you buy with presents will be bought from you.
9 Where can I buy a ticket?
10 Would it would be too extravagant to buy both?
11 The bank will supply and buy back foreign currency.
12 Should I buy a red car or a blue car?
13 She agreed to buy the car,(www.Sentencedict.com) but stipulated racing tyres and a turbo-powered engine.
14 We should buy several articles at the shop.
15 What do you want to buy?
16 His father dispatched him to the shop to buy beer.
17 For the best results buy one of the more expensive brands.
18 The machine allows multitasking without the need to buy extra hardware.
19 It took all our savings to buy the house.
20 You are under no obligation to buy anything.
21 The bank had to pay to buy out most of the 200 former partners.
22 Shopkeepers buy them in bulk and resell them for £150 each.
23 We don't have enough capital to buy new premises.
24 If I buy something and he doesn't like it I'll take it back.
25 I need to buy a new dictionary.
26 The art of giving presents is to give something which others cannot
buy
for themselves.

27 We will go and view the house before we buy it.
28 The hospital has set up a special fund to buy new equipment.
29 I read the information on the label before deciding which jam to buy.
30 Sometimes we take food with us and sometimes we buy food when we're there.