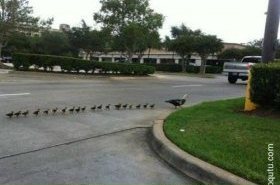 Random good picture Not show
1 Our bus won't start because the battery is flat.
2 A stranger accosted him on the bus.
3 Cars and buses were set ablaze during the riot.
4 We met up at the bus terminal.
5 There were a lot of people on the bus this morning.
6 I slept in and missed my bus.
7 Have patience; the bus will come soon.
8 They criss-crossed the country by bus.
9 Is there a sightseeing bus tour?
10 Buses run every hour,[www.Sentencedict.com] Sundays excluded.
11 Is it possible to get to the city by train, or must I take a bus?
12 Someone tramped on my toes on the bus.
13 He goes to work by bus.
14 Please excuse me for arriving late - the bus was delayed.
15 We caught the last bus home.
16 The bus is not due yet awhile.
17 Their car was blindsided by a bus at the intersection.
18 The bus was late and Sue began to get anxious.
19 Which way is quicker by bus or by train?
20 He left me stranded in town with no car and no money for a bus.
21 Shelley had a job bussing tables .
22 In Southall bussing and reception classes go on through secondary school.
23 It isn't easy serving drinks and bussing tables to angry customers.
24 He spent the summer bussing tables in a downtown grill.
25 I haven't always been an unemployed pseudo-hobo. When I was in college[sentencedict.com], I often worked during Christmas and summer breaks serving food and bussing tables in my hometown.
26 Fortunately, the research and application of automobile network, i. e. the vehicle bussing technique, solve the above problems effectively.
27 During the design of automatic control system for liquor blending, network bussing technology was adopted, which could realize automatic liquor blending in practice.
28 It's not just intonation. If Barack Obama was speaking about affirmative action and bussing and housing and unemployment and stuff, he'd be seen as more black.
More similar words:
focussing,
fussiness,
Business is business,
merchandising business,
busing,
hissing,
passing,
kissing,
missing,
tossing,
gassing,
pissing,
guessing,
pressing,
crossing,
caressing,
classing,
blessing,
dressing,
canvassing,
in passing,
compassing,
outgassing,
accessing,
suppressing,
repressing,
surpassing,
professing,
depressing,
buttressing.